Medical school leader urges sufficient funding for research
Share - WeChat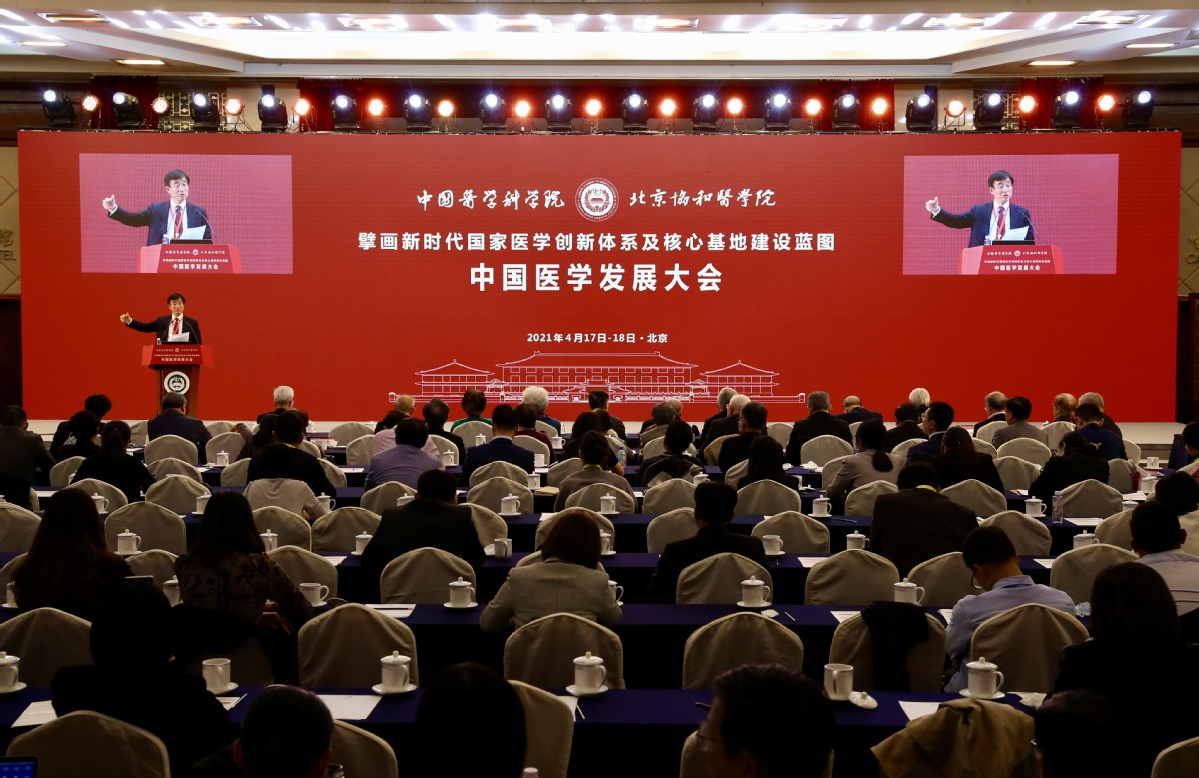 Wang Chen, president of the Chinese Academy of Medical Sciences and Peking Union Medical College, called for upgrading the country's medical research system and ensuring stable and sufficient funding to accelerate medical innovation on Saturday.
As China has embarked on a journey to build a modern socialist society, it is imperative to create a national medical science and technology innovation system and set up a specialized fund for medical science and healthcare, said Wang, speaking Saturday during the Chinese Medical Sciences Development Conference held in Beijing over the weekend.
Wang said experiences from developed economies have shown that sufficient funding and adequate infrastructure have played a vital role in boosting medical science capabilities, but China's overall spending on medical research has so far lagged behind a number of leading countries.
He also stressed the significance of fostering more high-caliber talents with science-based and strategic thinking skills.
During the conference, Chen Zhu, vice-chairman of the National People's Congress Standing Committee, said in a speech via video link that the COVID-19 epidemic has deepened the public's understanding of the significance of health and medical innovation.
He urged researchers in the medical field to accelerate building a national medical science and technology innovation system and using research outcomes to boost productivity.
Major improvements are already underway at the academy as it is striving to establish itself as a leading base for China's medical science and technology innovation, according to the academy.
In the past few years, the academy has set up an academic advisory committee, rolled out science and technology evaluation metrics and begun reforming education programs in clinical medicine, among other new measures.
Twenty-eight renowned researchers and scientists were added to the committee last year, bringing the total number of members on the committee to 219, the academy said.