Environment inspections to be broadened
Share - WeChat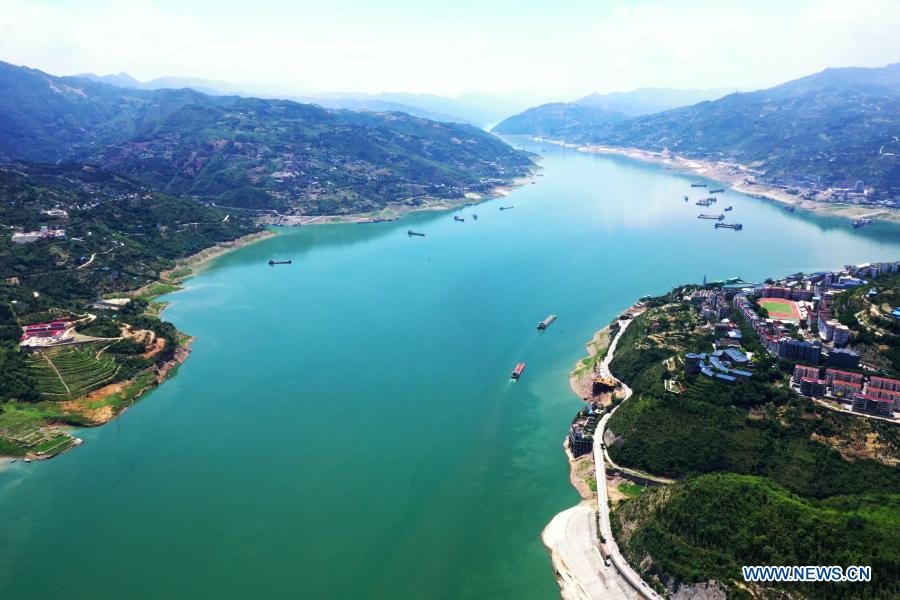 Officials serving in other departments to be part of teams for the first time

For the first time, teams conducting central environmental inspection tours will include current officials from government departments other than the Ministry of Ecology and Environment, including the National Energy Administration.
They will serve as deputy heads of inspection teams dispatched to eight provincial-level regions.
With Shanxi province, a major coal producer, atop the list of targeted areas, the new inspections aim to promote high-quality development and curb projects with high emissions and energy consumption, the ministry said.
Wu Xinxiong, former head of the National Energy Administration, will lead the team sent to Shanxi. Lin Shanqing, deputy head of the administration, will be its deputy chief, the ministry said in a news release issued on Tuesday.
Shanxi was China's top coal producer last year. According to the National Bureau of Statistics, it produced about 1.1 billion metric tons of coal, almost 27 percent of the country's total output.
Other regions facing inspection include the provinces of Liaoning, Anhui and Jiangxi.
Inspectors will look into whether these regions have committed to promoting high-quality development, the ministry said.
The inspections also aim to "seriously control the random launch of projects with high emissions and energy consumption", it said, adding inspectors will also be tasked with checking whether local authorities have taken measures to address overcapacity in sectors with such projects.
Launched in 2016, the inspection teams are usually led by retired ministry-level officials. The inspectors report to a central leading group headed by Vice-Premier Han Zheng, who is also a member of the Standing Committee of the Political Bureau of the Communist Party of China Central Committee.
Previously, deputy chiefs of the teams were all vice-ministers of the national environmental watchdog. This year marks the first time that officials from other central government bodies have been assigned to be deputy heads.
In addition to the National Energy Administration, the Supreme People's Procuratorate, the Ministry of Justice and the National Forestry and Grassland Administration have leading officials serving as deputy team leaders in the new inspections.
Zhu Zhixin, a former deputy director of the National Development and Reform Commission-the country's top economic planning agency-is head of the Liaoning team.
In a meeting with officials from the province on Tuesday, he stressed the central authorities' unswerving resolve to promote green transformation.
Despite challenges, especially those posed by the COVID-19 pandemic, President Xi Jinping has repeatedly emphasized the importance of adhering to green development and has told the international community that China aims to have its carbon dioxide emissions peak before 2030 and achieve carbon neutrality before 2060.
That demonstrates the central authorities' "strategic focus to stick to a new development philosophy and resolute determination to promote ecological civilization", Zhu said.