Women are increasingly important in China's prospering e-commerce sector
Share - WeChat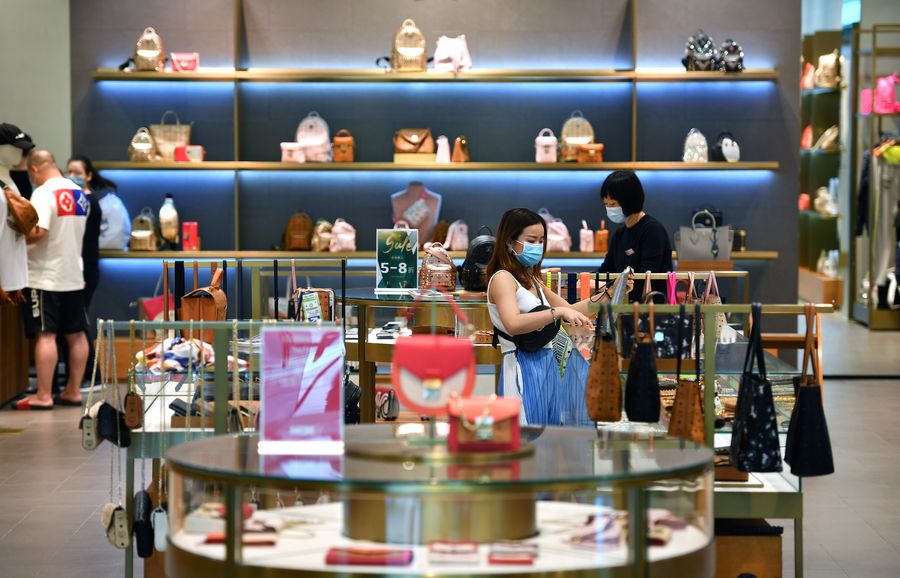 International Women's Day celebrated earlier this month could not come at a more fitting time for China's technology-savvy women.
Female consumer buying power in the realm of e-commerce is higher than ever, with leading e-commerce platform JD.com releasing a report this month that suggests that as many as 75 percent of household purchasing decisions are made by women.
The phenomenon, dubbed by some "she-commerce", means the future of China's lucrative consumer technology markets are becoming more representative than ever.
The consequences of women having more buying power in the world of e-commerce have implications for many Chinese commercial markets.
Women tend to be larger consumers than men in a diverse range of markets that include cosmetics, luxury goods, and baby products.
Many sales analysts suggest that women are more likely to spend money on self-care for their wellbeing, meaning that items such as skin care and dietary nutritional products are also experiencing a huge surge.
However, sectors traditionally considered male-dominated such as alcohol, gaming, and automobiles, are also experiencing the influence of female buying power.
It is, therefore, important that brands do not succumb to dated gender stereotypes, and risk overlooking valuable enthusiastic potential customers.
Underlying behaviors and trends of female shoppers are leading to an advancement of services and products specifically catered for women.
Psychologists suggest that men tend to be more brash in their decision-making process, while women tend to spend their time considering both price and the risk of committing to the product in question.
Women also tend to be more savvy in leveraging different tools to obtain the best deals, such as through using review websites, and social media.
"She-commerce" is now an entire industry of services and products that are specifically targeted at Chinese women, with technology in an arms race to provide the smoothest online shopping experiences catering for women.
The reasoning behind this rise in female consumers is reflected through China's societal changes in recent years. Women account for a relatively large proportion of the nation's workforce, especially when compared to the national average of many other countries.
A high level of education among the group is another factor. It is now the case that more university students in China are women than men, leading to more disposable income being pumped into female-orientated e-commerce markets. The trend of women choosing to marry later also boosts buying habits.
Rural women are also getting in on the action, taking advantage of e-commerce platforms such as Taobao to become involved in the country's burgeoning economy. Whether this means buying or selling, the fact that a physical presence is no longer necessary means there are more opportunities for female-orientated businesses in remote areas to flourish and supply all women, whether urban or not.
It may also be the case that e-commerce has empowered women to focus their financial role as caregivers more efficiently than in pre-internet eras.
Women, alongside holding high positions in demanding careers, also juggle roles as primary caregivers for their partners, pets, and wider communities. Purchases that take place tend to be not just for themselves, with the additional presence of children influencing financial decisions drastically. Girlfriends, wives, and mothers all act as the gateway to the commercial needs of the rest of the family unit.
As gender stereotypes continue to break down and more women access markets with their consumer interests unimpeded, it is likely that the e-commerce landscape will continue to see female influence within China going from strength to strength.