A toast to the goji
Share - WeChat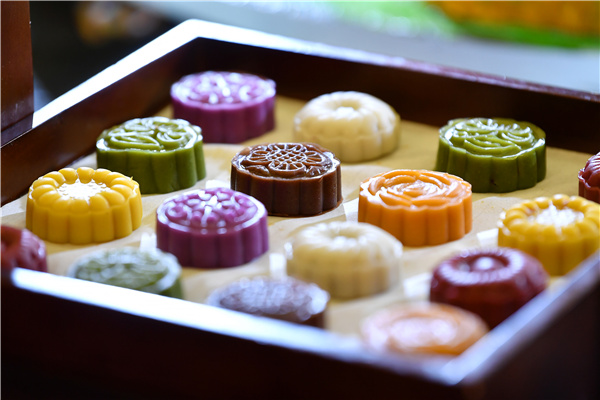 Popular chefs and food professionals get together to honor the regional specialty in an event to celebrate its diversity.
Fancy a goji berry themed feast? How about crispy goji berry lamb, stewed fish head with goji berries, marinated asparagus and shrimp in goji berry sauce, and chicken roll with egg yolk and goji berry filling? All these dishes were on the menu at a tasting event, which was also broadcast on several online platforms, in Yinchuan, the Ningxia Hui autonomous region, on March 6.
To promote local traditional cuisine, the region's commerce department, Yinchuan's commerce bureau and the Ningxia Restaurant Association organized and developed this feast of 28 dishes featuring the tiny red fruit with local chefs.
Also known as gouqi or the Chinese wolfberry, the berry is a specialty of Ningxia. It is said that goji berries have been planted in the region for more than 500 years. According to a 2019 report on Ningxia's goji berries, there were about 67,000 hectares of goji berry fields in Ningxia in 2019, occupying one-third of the total goji berry cultivation area in China.
In October, a research and development group was formed to develop the goji berry tasting event, gathering popular chefs and service professionals in Yinchuan.
The group then visited Jiangsu province's Yangzhou and Guizhou province's Zunyi to learn how to create a themed feast. Yangzhou is famous for its traditional Huaiyang cuisine and Zunyi's bamboo feast is also quite popular.
They talked to experts in both cities on various aspects of a themed feast including the naming of dishes, plating and serving. It took them three months to create the goji berry tasting event.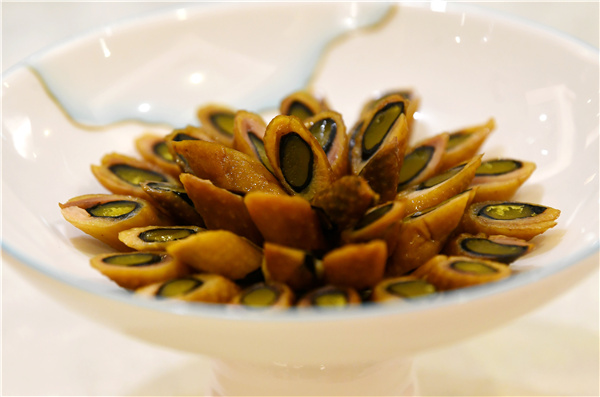 Chen Hao, head of the research and development group, says that the goji berries in all 28 dishes are not only used in a fresh fruit form, but parts of the plant are also used. The berries are also added to the dishes roasted or as a sauce.
"The root, stem, leaf and sprouts of the Chinese wolfberry are all used as ingredients in the dishes," he says.
"It's the first time in Ningxia that a feast is created focused on goji berries. We hope that through our goji berry feast, we can present Ningxia goji berries to the world."
Apart from goji berries being the mainstay on the table, Ningxia's other signature ingredients also featured in the feast including lamb and fish from Sand Lake wetland in Ningxia's Shizuishan, as well as local chicken and beef.
Most Popular