Largest market for EVs is on a roll
Share - WeChat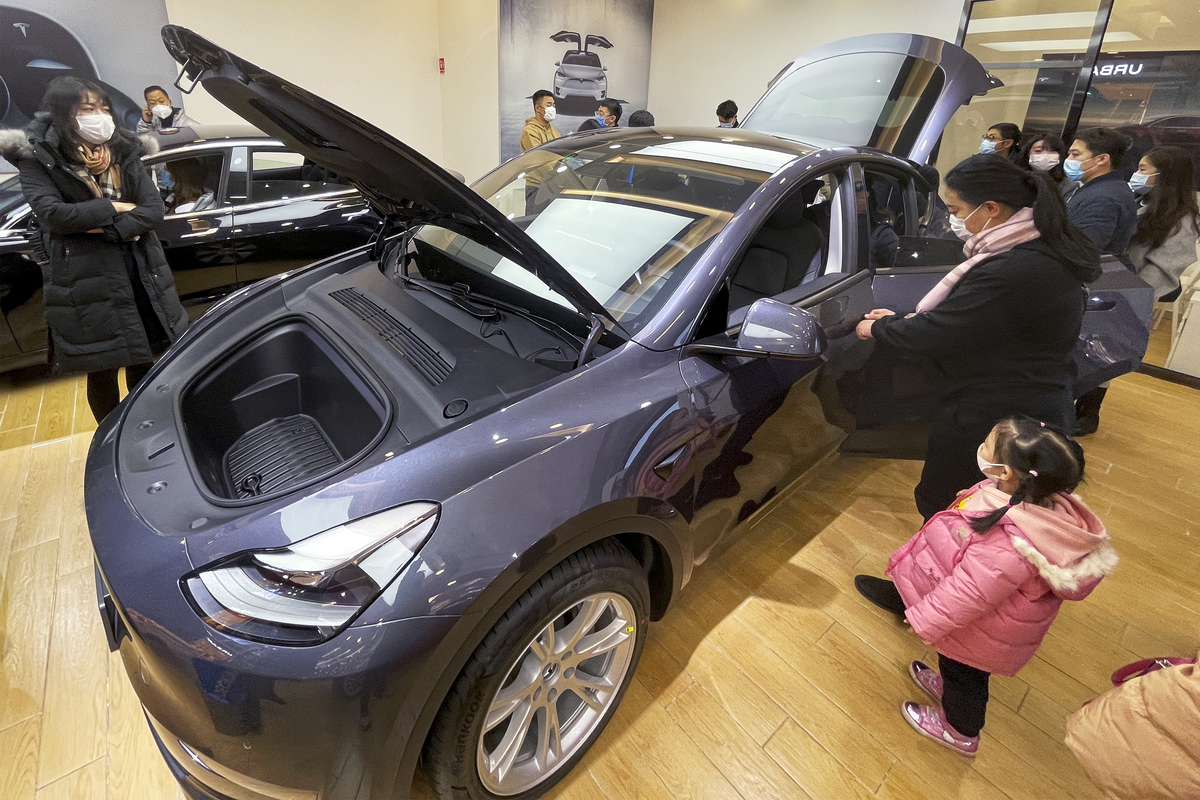 Automakers, tech firms vie to make next-gen vehicles smarter, cleaner
Volkswagen AG, the world's second-largest carmaker by sales, is planning to ship an electric sport utility vehicle (SUV) model, called the ID.4, to its Chinese dealers after Spring Festival.
That would mark VW's first major salvo in the race for lead in the new energy vehicle (NEV) sector in China, the global automobile industry's biggest market.
The model, with different variants, is developed on a dedicated electric vehicle (EV) platform that the carmaker is counting on to shake off the emissions-cheating scandal and complete the transition from internal combustion engine vehicles to electric ones.
In China, the carmaker has built two new plants for the platform with local partners, with construction on one of them taking two years and costing 17 billion yuan ($2.6 billion).Another plant is scheduled to join in 2023.
These are part of its efforts to sell 1.5 million NEVs a year in China by 2025. By the same year, over one-third of its vehicles available in the Chinese market will be NEVs.
Stephan Woellenstein, CEO of Volkswagen Group China, the local subsidiary, said the company is eyeing a share in the country's NEV segment, similar to the size it has secured in the gasoline market. Last year, its sales accounted for 19.3 percent of China's total passenger vehicle sales.
The NEV goal will continue to make China the company's largest source of revenue and profit and help reach the group's goal to become carbon-neutral by 2050.
Many carmakers are fined or buy carbon credits each year, especially in Europe, if/when they fail to reach emission standards.
Last month, Volkswagen said it missed EU targets on emissions from its passenger car fleet last year and would face a fine of more than 100 million euros ($120 million).
Similar reasons, together with the conviction in the potential of EVs that made possible such things as autonomous driving, have seen established carmakers speeding up their forays into the segment.
China, as the world's largest vehicle market, is the most important target market for them, ranging from BMW to General Motors. Because of its size and people's higher level of acceptance, China is any automaker's dream market.
China started to develop the NEV sector since 2009, with the help of government subsidies, in order to reduce dependence on gasoline and to alleviate air pollution. Transport accounts for roughly 14 percent of carbon emissions, according to data from the European Environment Agency.