EV startup Faraday Future to go public via merger
Share - WeChat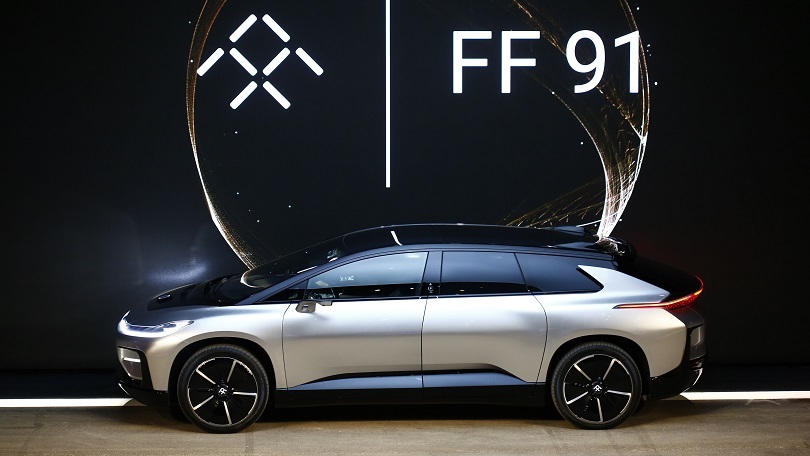 Electric car startup Faraday Future said on Thursday it is planning to go public on Nasdaq after its merger with Property Solutions Acquisition Corp which is scheduled to be finished in the second quarter this year.
The electric car startup's strategic investors include Volvo owner Geely and the investment arm of a key Chinese city, which is reportedly Zhuhai in Guangdong province.
The merger, valued at $3.4 billion, is expected to fetch Faraday Future $1 billion in gross proceeds, which will provide money for the mass production and delivery of its first model, the FF 91 crossover, said the electric carmaker in a statement.
The model, which accelerates from zero to 100 km/hour in 2.4 seconds, is expected to be launched 12 months after the merger is closed, said Faraday Future. That means, the model will hit the market in the first half of 2022.
The company is also planning to launch the FF 81 series in 2023 and the FF 71 series in 2024.
Faraday Future said it expects to sell more than 400,000 vehicles cumulatively over the next five years, and its first flagship model, the FF 91, has received over 14,000 orders.
Faraday Future has a manufacturing facility in Hanford, California, and it is working with a contract manufacturer in South Korea. It is exploring the possibility of building manufacturing capacity in China through the joint venture between Geely and Foxconn.
The startup has invested over $2 billion since its establishment. In addition to the FF 91, the definition of the FF 81 has been completed, and the research and development work is in progress, said the carmaker.
Faraday Future was founded in 2014 in California, the United States, by controversial Chinese entrepreneur, Jia Yueting. Founder of Leshi Internet, Jia filed for bankruptcy in October 2019.