Largest market for EVs is on a roll
Share - WeChat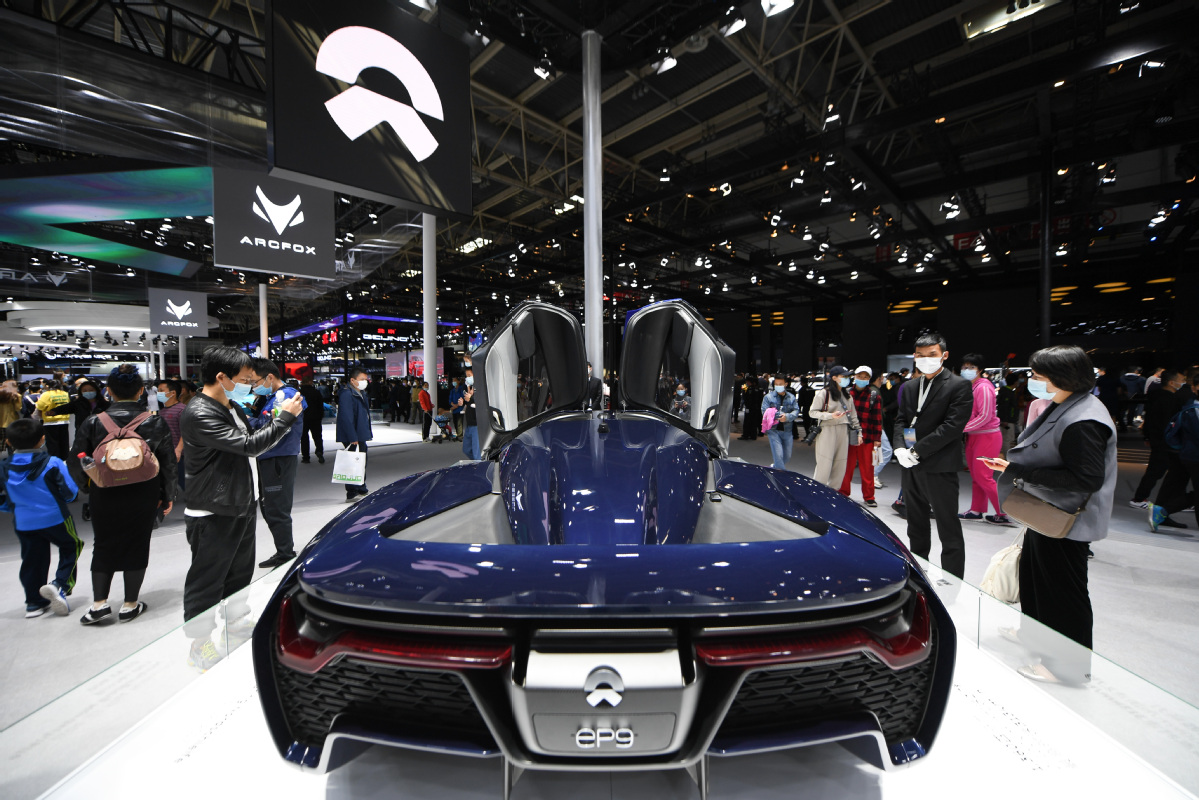 In 2015, China overtook the United States to become the world's largest market for such vehicles and has held the title for six years in a row. Last year, total deliveries of electric cars and plug-in hybrids hit nearly 1.37 million, up 10.9 percent from 2019, despite the COVID-19 pandemic, according to the China Association of Automobile Manufacturers.
They accounted for 5.4 percent of total vehicle sales in the country. Analysts said a sector is expected to grow independently when its market share reaches 5 percent.
The association estimated their sales figure to reach 1.8 million this year. The State Council, the country's Cabinet, expects NEVs to account for one-fifth of total car sales in 2025.
Over the past few years of fast development, the segment has grown already to a state of fierce competition and glowing vitality, fueled by the financial stimuli, new products and favorable license plate policies in big cities.
Yet, before the arrival of products from established international carmakers like VW, popular models were usually low-end ones and premium ones.
One example is a two-seater with a price tag starting from 28,800 yuan and a driving range of 120-170 kilometers. The model, from Wuling, a Chinese brand, is the second one after Tesla's Model 3 to reach monthly sales of over 30,000 units in the country.
Shao Jie, an executive at Wuling, said the vehicle' prices and ease of use have made it popular.
"For example, some people are not experienced drivers, and big cars are sort of intimidating. But this one is easy to drive and park. And it can be charged easily, even at home," he said.
Tesla is the representative at the other end of the spectrum. Its Model 3 was the best-seller in the country last year, with around 140,000 units sold, accounting for 28 percent of the carmaker's global deliveries.
On the first day of 2021, it announced the prices of its Model Y SUV made at its Shanghai plant, starting from 339,900 yuan. The orders soon poured in, even crashing its website temporarily.
"If you place an order now (in January), it would be delivered in the second quarter," said Wang Muchen, a Tesla China representative.
Chinese EV startups such as Nio and Li Auto, both listed in the United States, are selling vehicles at even higher prices.
William Li, Nio founder and chairman, said its vehicles' average price is above 400,000 yuan. It sold 43,728 vehicles last year, more than double the figure in 2019.