A toast to those who imagine and create
Share - WeChat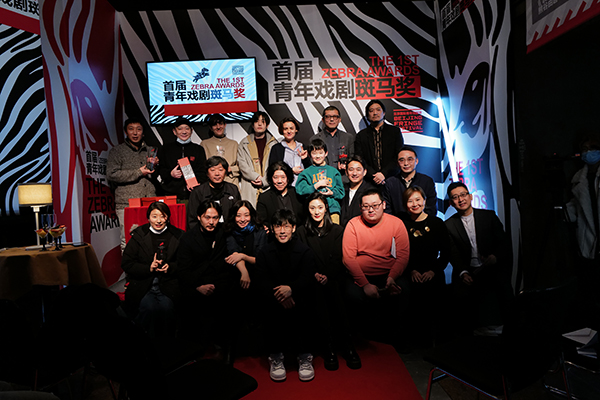 Voice raised, the Chinese director Meng Jinghui is about to announce the winners of the first Zebra Awards of the Beijing Fringe Festival. Standing inside Fengchao Theater in downtown Beijing, where Meng's theater studio is located and his plays are staged, Meng first opens a bottle of sparkling wine.
"Usually we open the sparkling wine after giving out all the awards but we are here not only to celebrate the awards but also to toast ourselves," Meng says. "It was a very tough year for all of us, and we should give ourselves a round of applause."
The Beijing Fringe Festival, in its 13th year, took place from Sept 25 to Nov 15 despite the coronavirus pandemic. More than 50 plays were staged with audiences in theaters and online.
"The festival is for displaying the creativity of young people, who work in theaters, such as directors, scriptwriters and actors, but this year, because of the pandemic, we had to postpone some plays or even cancel them," says Meng, founder and artistic director of the festival.
The aim of the Zebra Awards part of the festival, in which 12 awards are given out, is to encourage and recognize artists and works.
Most Popular