HK logs 37 new virus cases, 20 test preliminarily positive
Share - WeChat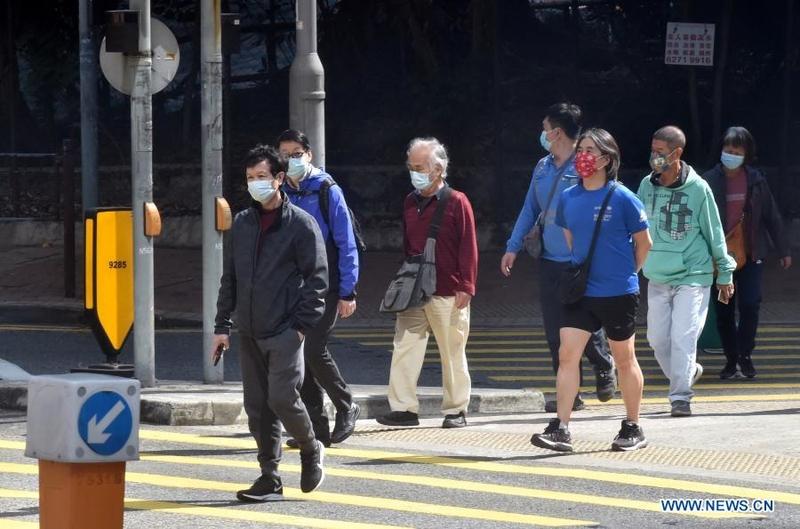 Hong Kong reported a slight rebound in new COVID-19 infections, logging 37 cases on Friday, bringing the city's overall tally to 10,589.
The new infections included three imported cases – from Russia, Pakistan and Ghana – and 34 locally transmitted ones, Chuang Shuk-kwan, head of the Centre for Health Protection's communicable disease branch, said at a briefing.
The financial hub saw only around 20 new cases over the past three days.
There were more than 20 people who tested preliminarily positive for the coronavirus, Chuang added.
A preliminary positive case found during a target testing operation in Yau Ma Tei overnight was not listed as a new case as the man was a recovered COVID-19 patient, Chuang said. He was discharged from the hospital on Jan 31.
Among the newly confirmed patients was a man who arrived in the city from Shenzhen on Jan 23 and developed symptoms on Jan 30, Chuang said. The business traveler who was exempt from mandatory quarantine tested negative before coming to Hong Kong.
The government cordoned off areas in Yuen Long and Ma On Shan on Friday evening to carry out mandatory virus testing for residents there.
The targeted areas are Fu Loy Garden in Yuen Long and Heng Kong House at Heng On Estate in Ma On Shan.
The government will set up temporary specimen collection stations at the restricted areas and request people subject to compulsory testing there to get tested before 2 am Saturday.
Door-to-door specimen collection will be arranged for people with impaired mobility and seniors, according to a government statement.
The government aims to finish the operations by around 7 am Saturday.
In another development, a 63-year-old man who fled the hospital when being treated for COVID-19, pleaded guilty at Kowloon City Magistrates' Courts and was jailed for six months on Friday.
Li Wan-keung was admitted to Queen Elizabeth Hospital on Dec 14 last year after testing positive for the virus. The unemployed escaped from the hospital on Dec 18 and was brought back by police officers two days later.
Deputy Magistrate Tobias Cheng Yun-chung said Li's behavior was "very selfish" and may give rise to new outbreaks, and therefore, leniency would not be considered.