Beijing tightens virus control measures during holiday
Share - WeChat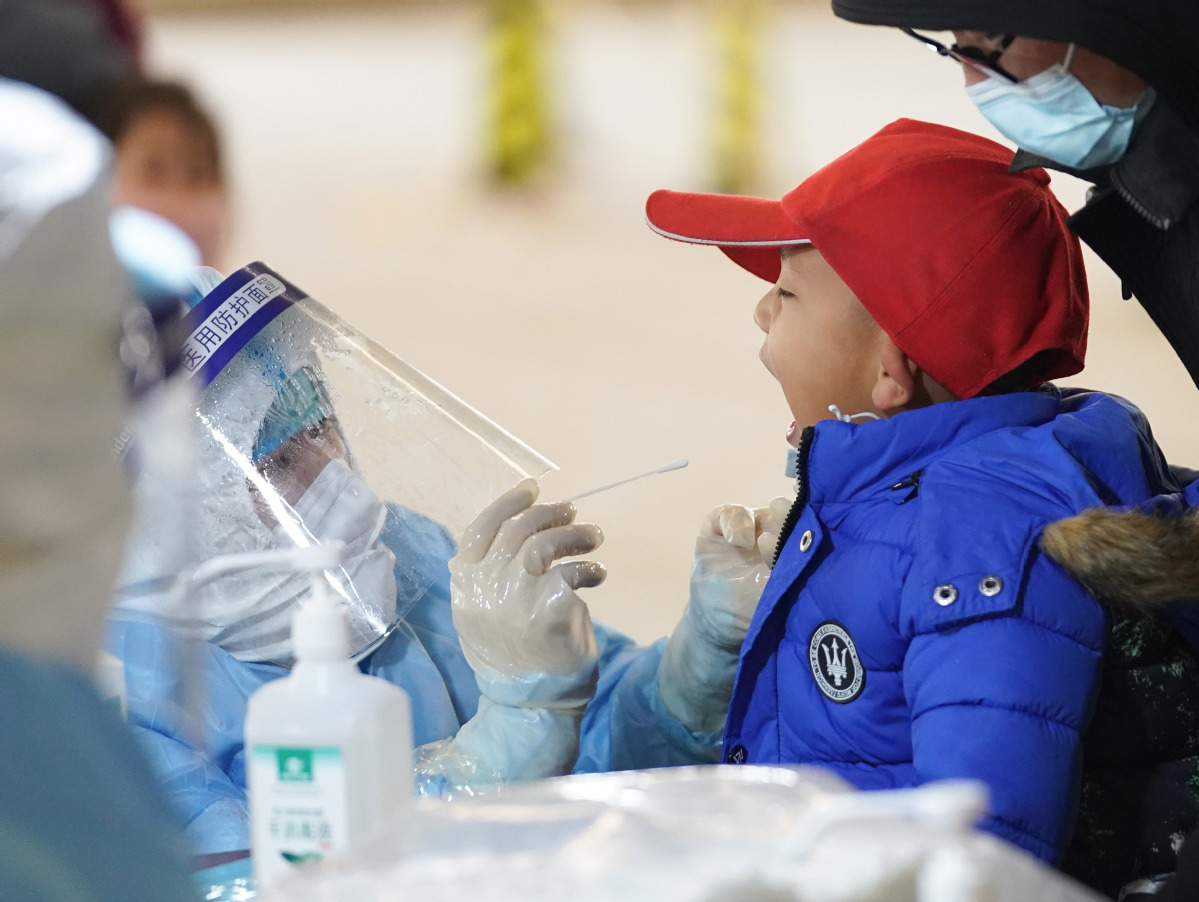 People from low-risk areas in the country who plan to come to Beijing from Thursday to March 15 should bring a negative nucleic acid testing result from within seven days before arrival, municipal government announced on Wednesday.
Xu Hejian, spokesman for the municipal government, said at a news conference that the city will strengthen the management of people coming back to Beijing during the Spring Festival period to reduce infection risks.
For those from low-risk areas, in addition to negative testing results, they will have to take another two nucleic acid tests on the seventh day and 14th day of their stay in Beijing.
During the 14-day health monitoring period, they can go out, but should not attend any group activities or gatherings.
People from medium and high-level risk areas and those whose communities are under lockdown management should not come back to Beijing from Thursday to March 15 unless they get approval from local provincial-level Virus Control and Prevention departments.
Those who arrived in other cities first when returning to China from overseas should not come to Beijing unless they complete a 21-day stay in other cities.
The central government has encouraged citizens to stay where they are for the coming Lunar New Year to reduce the increasing number of travelers and infection risks.
Beijing reported four new locally-transmitted confirmed COVID-19 cases and one asymptomatic infection on Tuesday, according to the municipal Health Commission. All confirmed cases were from the Ronghui residential community in Daxing district, where a number of cases have emerged lately. No new imported cases were reported.
Pang Xinghuo, deputy head of the Beijing Center for Disease Control and Prevention, reminded the public that under the current epidemic situation, citizens should not leave the city when it's not necessary.
She said people should disinfect the cover of packages delivered from medium and high-risk areas.