NE China's Jilin continues battle against COVID-19 outbreak
Share - WeChat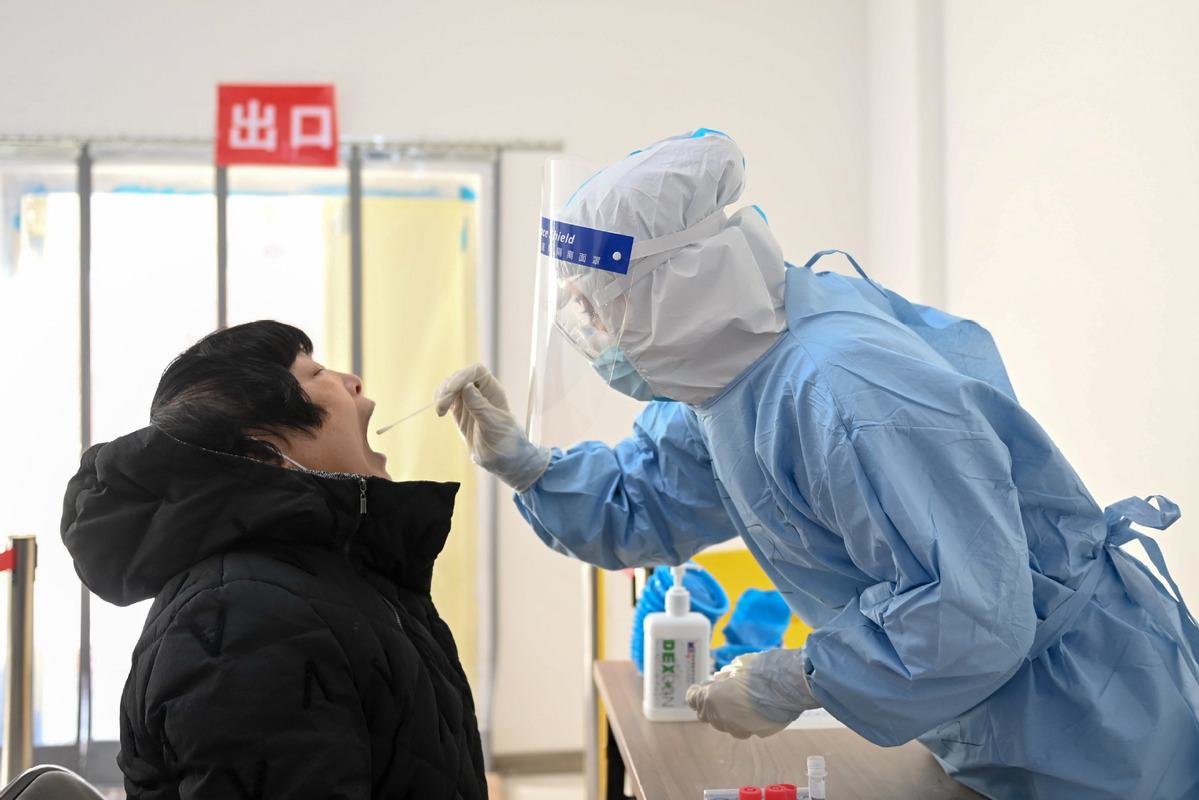 Northeast China's Jilin province is continuing its prevention and control work as the number of COVID-19 cases has soared.
As of 5 pm on Monday, the province had reported 280 confirmed cases and 64 asymptomatic carriers in the recent outbreak, which started when asymptomatic carriers arrived from neighboring Heilongjiang province, according to Zhang Yan, deputy director of the provincial Health Commission.
"Among the confirmed cases, 34 are in serious condition and most of them are seniors with an average age of over 73," she said. "We have organized 509 medical workers from 13 hospitals across the province to support treatment work in Tonghua and 193 medical workers for support in Changchun."
The city of Tonghua, the worst-hit area in the recent outbreak, had improved its courier team by recruiting over 7,000 government officers, community workers and volunteers to speed up the delivery of daily necessities to residents under home quarantine, said the city's mayor, Li Ping, at a news conference on Monday evening, adding that more than 700 automobiles had been put into use to help provide service.
"As of 3 pm on Monday, over 73,000 households in Dongchang district, the only high-risk area in the province, had received their care packages containing a five-day supply of groceries," he said. "Delivery for the rest of the 33,000 households will be finished by midnight on Monday."
He added that residents' basic living needs could be ensured by guaranteeing sufficient market supplies of products, including rice, flour, oil, vegetables, fruit, eggs and meat.
COVID-19 infections have been occurring in Tonghua since Jan 12. As of 5 pm on Monday, the city had reported 203 confirmed cases and 54 asymptomatic carriers.
Zhang said the third mass nucleic acid testing in Tonghua had started on Monday.
"The province in recent days saw a sharp increase of confirmed cases because a large number of asymptomatic carriers had been diagnosed as confirmed patients successively," said Liu Tianji, director of China-Japan Union Hospital of Jilin University. "The high rate of patients in serious condition is mainly caused by their old age, underlying chronic diseases and hypoimmunity."