Former Xinjiang official charged for bribery
Share - WeChat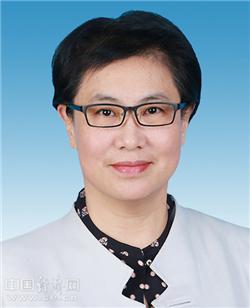 Ren Hua, former deputy chairwoman of the government of Xinjiang Uygur autonomous region, was charged for bribery by prosecutors in Suzhou, Jiangsu province, the Supreme People's Procuratorate said on Friday.
The prosecution has been taken to the Suzhou Intermediate People's Court after the SPP asked Suzhou prosecutors to investigate and review the case.
The Suzhou prosecutors said that Ren made use of her various positions, including deputy Party chief of the Department of Culture of Xinjiang and head of publicity department of Urumqi, the regional capital, to accept extremely large amounts bribes.
Ren, 56, was placed under investigation for alleged serious violations of discipline and laws in June 2020, and was expelled from the Communist Party of China and dismissed from public office in November.