Trapped miners send note, giving new hope to rescuers
Share - WeChat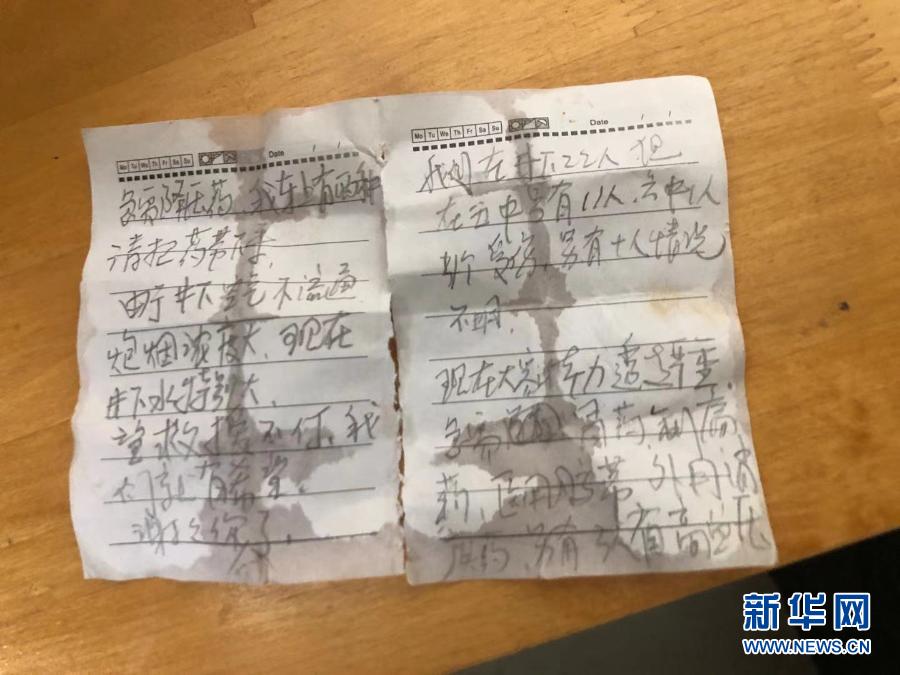 A new channel has been drilled to rescue the workers trapped by a gold mine blast in East China's Shandong province, authorities said early Monday.
The channel, drilled through at around 5 am, reaches a section 698 meters from the mine entrance. It came after another channel was drilled Sunday at a section 648 meters from the entrance.
Rescuers knocked on the drilling pipe, but have not yet received responses, according to the rescue headquarters.
Hopes rose on Sunday over the fate of 22 miners after a note retrieved from underneath a mine said that 12 workers are still alive while the other 10 are in unknown condition, after a blast a week ago, according to the rescue headquarters on Sunday night.
Nutritional goods and other supplies for possible survivors were lowered via a wire, and rescuers felt a tug on the wire around 10:50 pm. When the rescuers pulled the wire back 35 minutes later, they found that the supplies had been taken and a note was attached, according to the headquarters.
The explosion occurred at 2 pm on Jan 10 at the Hushan gold mine, which was under construction.
Twenty-two miners were working more than 600 meters underground at the time of the blast, which damaged the mine's communications system, leaving rescuers unable to contact the workers.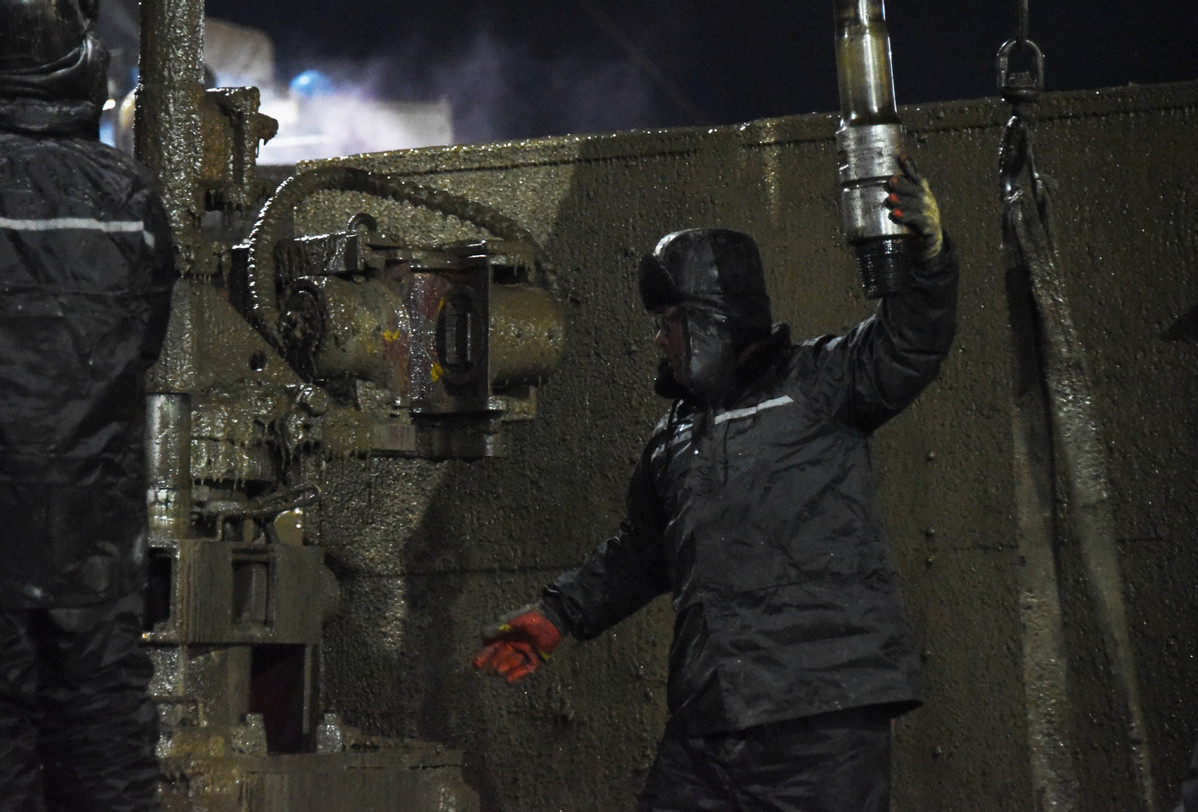 A total of 439 people from 14 rescue teams are working round-the-clock at the site, and the rescue headquarters said that more people were joining the teams to help reach the trapped miners.
The shaft has been blocked by debris, including cables, metal and steel wires, hindering the rescuers' efforts.
After rescue workers spotted some cracks in the debris heaped in the shaft, they dropped some peanuts down the shaft in an attempt to provide the trapped miners with some food, rescue team member Sun Yingxiang was quoted as saying by Dazhong Daily, a provincial newspaper.
Rescuers had cleared debris from the shaft to a depth of 350 meters by Saturday noon, he said.