Shandong city officials removed after late reporting of mine explosion
Share - WeChat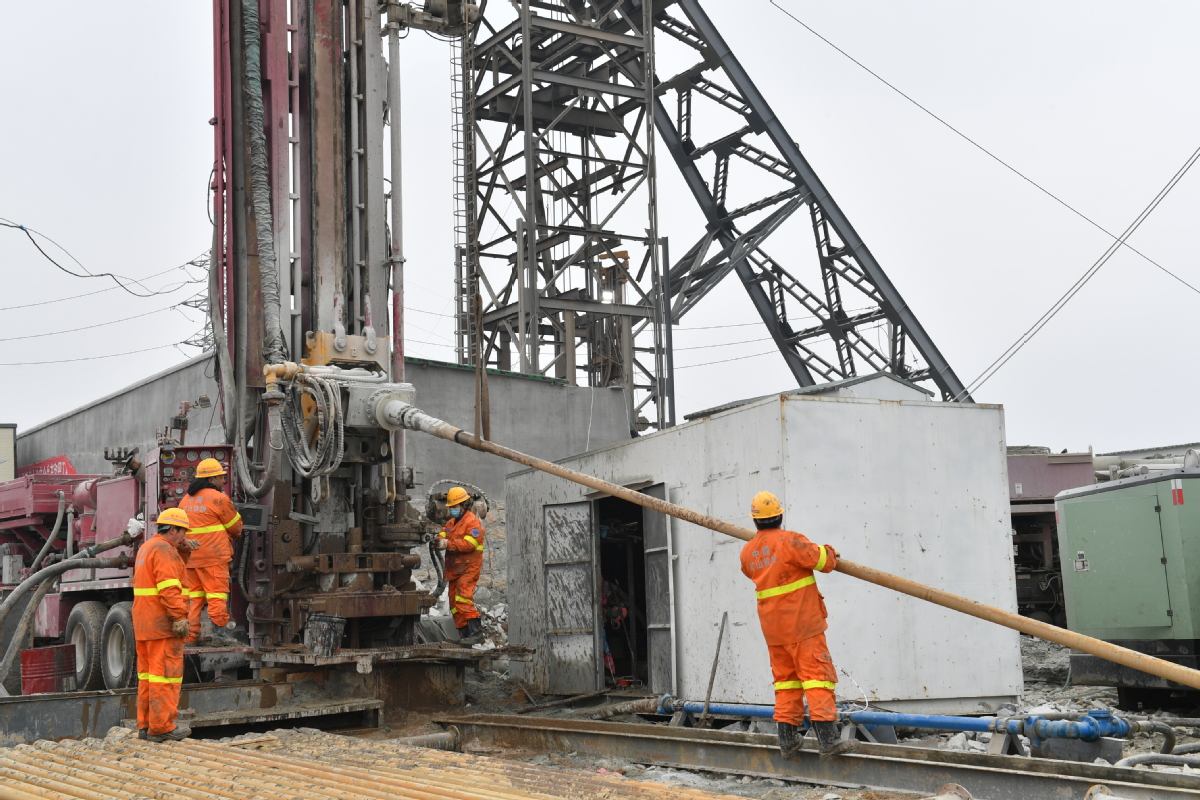 Yao Xiuxia, Party secretary of Qixia city in Shandong province and city mayor Zhu Tao were removed from their posts on Friday due to their major roles in the late reporting of an explosion at a gold mine at the city, according to Dazhong Daily, the province's official newspaper.
The explosion occurred at 2 pm on Sunday at the Hushan mine in Qixia, under the administration of Yantai city. But it was not until 8 pm the next day-30 hours later-that it was reported to Qixia's emergency department.
The two will also be held accountable according to the results of an investigation.
Thirty-eight people and a large amount of equipment were added to the rescue effort by noon on Friday to save 22 gold miners trapped after an explosion underground in Yantai, Shandong province, according to the rescue command base.
The workers were trapped more than 600 meters from the mine opening, rescuers said. A total of 431 rescuers and hundreds of pieces of machinery are on the site.
Machinery is at work around the clock drilling six holes in search of alternative routes to the trapped miners. One holes had reached a depth of 526 meters as of noon on Friday.
Rescuers encountered mechanical difficulties while clearing debris in the shaft at a depth of 340 meters, according to the rescue base. The shaft is so narrow that no more than three people at a time can work on clearing debris, which has slowed the work. Rescuers are using hydraulic cutters to sever cables and wires, and oxy-acetylene torches to cut metal objects.
Drill crews have encountered difficulties such as drill bits stuck in rock cracks as they go deeper.