Africa's vast renewable energy ready to be tapped
Share - WeChat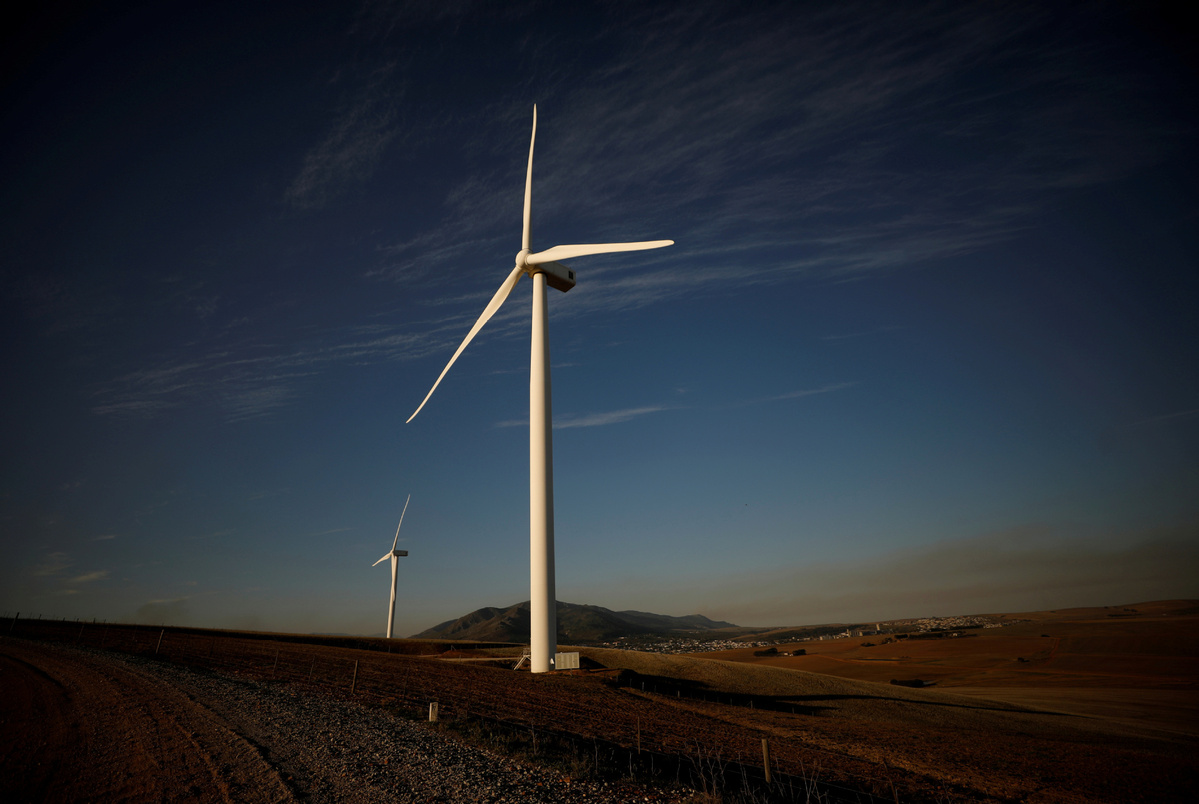 Africa is increasingly becoming the new global hub for energy solutions, as it is an untapped market for renewable energy resources.
The shift to sustainable clean energy solutions presents an enormous investment opportunity for domestic as well as international investors. Renewable energy also provides an opportunity for the African continent to address climate change and attain the 2030 Agenda for Sustainable Development goals on affordable and clean energy.
However, in sub-Saharan Africa, fossil fuels continue to dominate the energy supply and infrastructure construction. This is simply because energy infrastructure was developed to support nonrenewable energy sources after the independence of African countries. Green energy was considered outdated then.
As fossil fuels continue to damage our environment through carbon emissions, policymakers, environmentalists and climate change advocates are urging the global community to embrace renewable energy sources. These include wind, solar and hydro power, biomass, geothermal and tidal energy, and nuclear fission and fusion.
As the world began to embrace clean energy, research from various environmentalists revealed that more job opportunities based on green technology emerged for approximately 1.8 billion people, 90 percent of whom live in developing countries.
East Africa became one of the largest investors of large-scale, on-grid infrastructure in geothermal, wind and solar power.
For instance, Kenya is leading the deployment of renewable energy technologies in power generation, especially in the development of geothermal energy in Africa. With government efforts to train competent personnel, several plants have been set up to generate electricity in the Rift Valley, which has geothermal energy. Recent additions to the grid include 158 megawatts from the Olkaria V Geothermal power plant, 310 MW from the Lake Turkana Wind Power station, and 54 MW from the Garissa Solar power plant-all renewable and environmentally friendly sources of energy.
One of the key reasons for the success of Kenya's renewable energy provision is the nation's policy reforms, which have made it possible for the private sector to participate, especially through the use of renewable energy technologies. The Kenyan government has provided fiscal incentives by removing duties on imported goods for power generation. In addition, the enactment of the Energy Act 2019-part of which has been dedicated to renewable energy-shows the government is committed to establishing policies to guide the sector.
The government plans to implement the feed-in tariffs policy to facilitate electricity generation to feed the grid with renewable energy sources. By doing this, the government will ensure there is better power planning that will lead to healthy energy competition.
Other countries are also implementing such measures to ensure tremendous growth in clean energy in Africa. However, despite the unlimited opportunities and important renewable energy contributions within the energy sector, several challenges are affecting the full integration of renewable energy as the main energy source for most African countries. These are due to a lack of viable projects and potential financiers, market risks, lack of adequate and proper legislation, a high-interest charge on loans to private sector investors, and energy poverty in some countries.
Nonetheless, as Africa becomes the new frontier in renewable energy, the African Union's Agenda 2063 has set up several initiatives to advocate Africa's access to renewable energy.
The first is the Africa Renewable Energy Initiative, which was put in place to accelerate the exploration of the continent's huge renewable energy potential. Under the AU's mandate and endorsed by African heads of state, it aims to realize the continent's potential to generate at least 300 gigawatts of new renewable energy by 2030.
The second initiative is the Africa Power Vision, based on the Programme for Infrastructure Development in Africa. The PIDA is the continent's framework to bridge Africa's vast infrastructure gap across the transportation, energy and water sectors and information and communication technologies.
The third is through the United Nations Development Program under the Low Emission and Climate Resilient Development project. It focuses on strengthening institutions for better coordination of climate change activities to increase resilience to climate change impacts.
Most of these initiatives advocate African solutions to Africa's problem. So as China and African countries plan to meet in Dakar, the capital of Senegal, for the 2021 Forum on China-Africa Cooperation, discussion on how to advance Africa's renewable energy sources needs to be among the key agendas for the multilateral discussions. This is because statistics show that the adoption of renewable energies in Africa's energy grids will help reduce carbon emissions and mitigate climate change issues.
Thus, solar, bioenergy and wind power, which are adequately available across the continent, need to be fully integrated to achieve sustainable green or clean energy in Africa.
Dennis Munene is executive director of the China-Africa Center at the Africa Policy Institute, a Kenyabased think tank.