Using every part of a place to develop tourism
Share - WeChat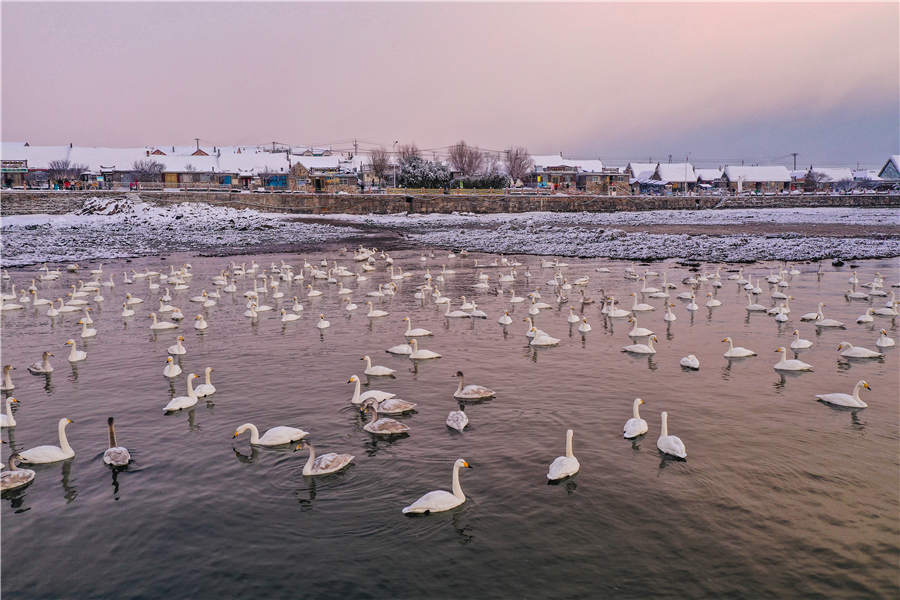 After the swans leave for their summer habitats, Gao and his fellow villagers greet tourists who come to Yandunjiao to paint the sea views and seaweed-thatched houses.
Summertime visitors can also fish at a designated "marine ranch".
"We're busy year-round," Gao says.
This year, the village has welcomed over 80,000 tourists, who generated 10 million yuan ($1.53 million).
"We're seeking tourism-based development with a comprehensive view of environmental protection, rural revitalization, infrastructure construction and integration of such sectors as the agricultural, marine and service industries," Rongcheng's Party secretary Bao Xi'an says.