White paper details transport's role in fight against poverty
Share - WeChat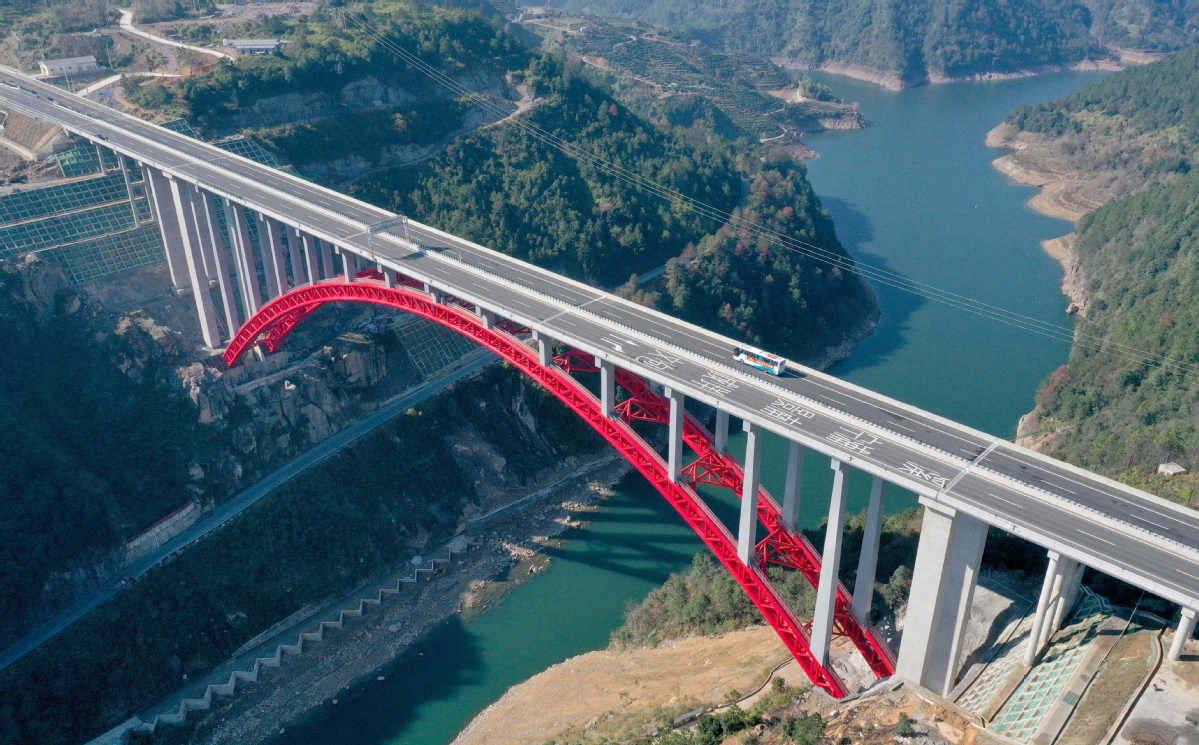 As a vital step in battling poverty, China's government has channeled enormous resources into improving the nation's transportation network with the help of the latest technologies such as 5G and artificial intelligence, according to a government white paper released on Tuesday.
By the end of last year, 229 airports and airlines offered digital tickets to passengers, while the homegrown Beidou satellite navigation system was widely used in the transport sector.
Bolstered by such achievements, the Ministry of Transport has made the further improvement of the transport network in rural areas a priority, especially in formerly poverty-stricken places that were once plagued by poor transportation.
The white paper said about 2.08 million kilometers of roads were built or renovated in rural areas from 2012 to 2019, with more than 1.1 million km in poverty-stricken areas.
The number of villages with access to bus services increased by 54,000 during that time, greatly improving daily life in areas including education, healthcare and cultural services.
Liu Xiaoming, vice-minister of transport, told a news conference the ministry had reinforced poverty alleviation work by improving the transport network since 2012.
"We've made great efforts to build new roads to rural areas and making bus and postal services available to residents there, letting about 600 million villagers ride on paved roads and take buses," he said on Tuesday.
"Transport services have offered strong support to the modernization of the countryside and the nation's poverty alleviation work."
In addition to road construction, improvements to infrastructure such as railways and postal services in rural areas also helped lift people out of poverty.
The white paper said China invested 3.3 trillion yuan ($504 billion) in the construction of railway lines to 14 areas that were in extreme poverty and to border areas from 2012 to 2019, accounting for about 78 percent of total railway investment in that time.
An average of 2,328 trains were bound for or stopped by poverty-stricken areas every day last year, with 594 new train services launched, boosting the development of tourism and other industries.
Postal services also expanded in the countryside. Figures from the ministry show more than 15 billion parcels were collected or delivered in rural areas last year.
Liu said a fairly complete transport network has been built in formerly poverty-stricken areas, with sealed roads, highways, waterways and even railway lines and airlines available to locals.
"The improving transport has brought villagers methods of acquiring wealth, for example, developing e-commerce and tourism," he said.