Shandong carrier group transits Taiwan Straits
Share - WeChat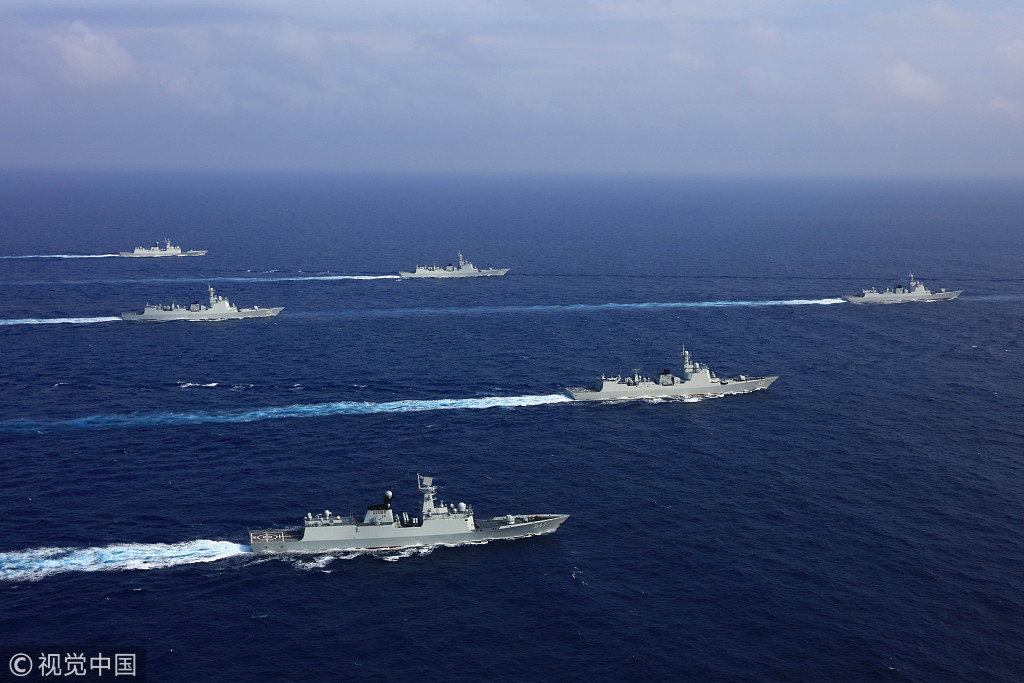 The battle group of the CNS Shandong aircraft carrier transited the Taiwan Straits on Sunday to the South China Sea for training operations, a People's Liberation Army Navy spokesman said on Monday.
Senior Captain Liu Wensheng said in a statement that the long-distance training operations are a regular arrangement in the Navy's annual plan.
He did not provide details such as how many ships were with the Shandong, when the training session would start in the South China Sea or how long would it last.
Since the Shandong was commissioned last December, it has conducted fighter jet training, live-fire exercises and combat systems tests, continuing to improve its battle group's operational capability, Liu said.
It was the third time the carrier has sailed through the Taiwan Straits. The last time it passed through the waters was in December last year when it returned to a shipyard in Dalian, Liaoning province, where it was built, after its commissioning ceremony in Sanya, Hainan province.
The Shandong-China's second aircraft carrier and the first wholly designed and built in the country-displaces at least 50,000 metric tons of water. It has a conventional propulsion system and uses a ramp to launch J-15 fighter jets, the spearhead of a Chinese carrier battle group.
It is the largest and most sophisticated naval ship ever developed and built in China.
Before its commissioning, the Navy had a sole carrier-CNS Liaoning-which was originally built for the former Soviet Union and was extensively refitted at the Dalian shipyard. It entered service in September 2012.
Senior Captain Lai Yijun, commander of the Shandong, said in October that the carrier force has continued to improve its combat capability, with its crew honing skills in logistic support for aircraft, damage control and emergency response.
He said sailors are striving to get familiar with their equipment as soon as possible.
Fighter jet pilots based on the carrier have also undergone intensive training.
Footage broadcast by China Central Television showed multiple J-15s on Shandong's deck during a recent training drill, with pilots making frequent takeoffs and landings each day to verify the ship's maximum aircraft operations capacity.