HK bans flights from UK, on-site classes suspended until Jan 10
Share - WeChat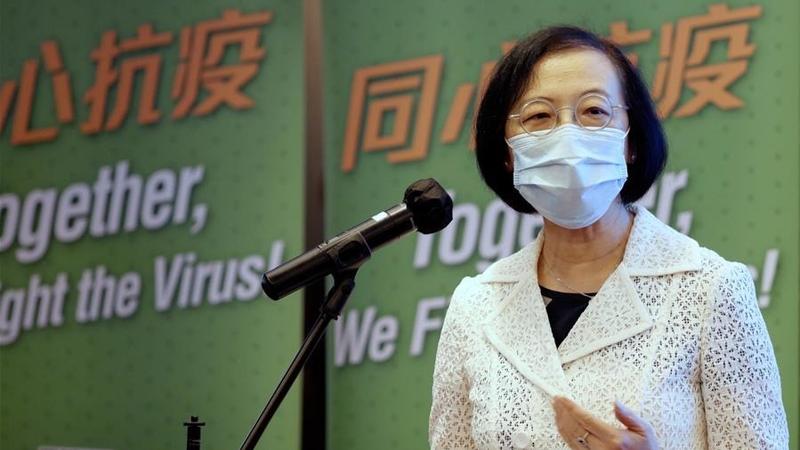 HONG KONG - The Hong Kong government announced Monday to ban all flights from the United Kingdom starting Tuesday to fend off a mutated strain of COVID-19 on a day the Legislative Council approved HK$6.36 billion in financial aid for businesses hit hard by the pandemic. Also on Monday, the Education Bureau announced that on-campus classes will remain suspended until at least Jan 10.
The amended rule would stipulate that people who have stayed in the UK for more than two hours in the past 14 days shall be rejected boarding the plane, effectively banning all the direct and transit flights to the city.
Most of the city's nearly 180,000 civil servants will be working from home also until at least Jan 6, according to the government latest announcement.
Among the 80 imported cases the city had recorded over the past week, 17 were from the UK, while more returnees, mostly students, were expected to arrive in the next few weeks, Secretary for Food and Health Sophia Chan Siu-chee said when announcing the decision to ban UK flights on Monday afternoon.
Travelers who have already returned from the UK recently will also be required to undergo another week of quarantine at home after completing two weeks of hotel quarantine, she said.
Hong Kong's flag carrier Cathay Pacific said in a notice that the airline has canceled all of its flights to the UK until Jan 10.
Financial Aid
Also on Monday, the Legislative Council approved a HK$6.36 billion (US$825 million) financial aid package for businesses affected by the ongoing fourth wave of COVID-19 infections.
A total of HK$5.53 billion will go to 19 subsidy programs to bail out restaurants, leisure venues, private schools and other industries impacted by the government's anti-virus curbs.
Classes Suspended Until Jan 10
In another development, the Education Bureau said in a statement that the city's kindergartens, primary and secondary students will continue having face-to-face classes suspended after the Christmas holidays until at least Jan 10.
Only graduating students, of Primary Six and Secondary Six, are allowed to attend in-person classes or tests, in a manner of half-day schooling.
Chan said Hong Kong is at its "the most crucial period" to contain the ongoing fourth wave of virus infections, adding that the daily caseload had not shown any notable decline despite the tough social distancing measures in force.
She "strongly appealed" to Hong Kong residents to stay at home for winter solstice, Christmas holidays and avoid meals with people other than their family members.