Festival celebrates ancient scientist and statesman
Share - WeChat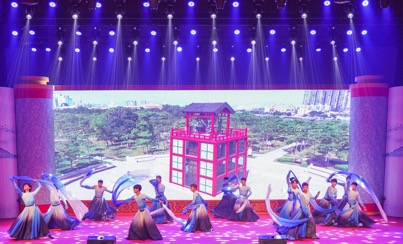 The Su Song International Culture Festival recently kicked off in Xiamen, Fujian province to commemorate the prime minister of the Northern Song Dynasty (960-1127), who was adept at various fields, including astronomy, physics, mathematics and machinery.
This year marks the millennial anniversary of Su's birth, whose ancestral home is Xiamen. The festival aims to promote Su's stories, spirit and traditional Chinese culture among the public, with a variety of activities.
The Complete Works of Su Song and Su Song, a Scientist from Northern Song Dynasty, documentaries about the minister, were unveiled at the festival's opening ceremony, and the construction of Su Song Academy of Classical Learning in Xiamen was started.