Special Book Award honors conduits of Chinese culture
Share - WeChat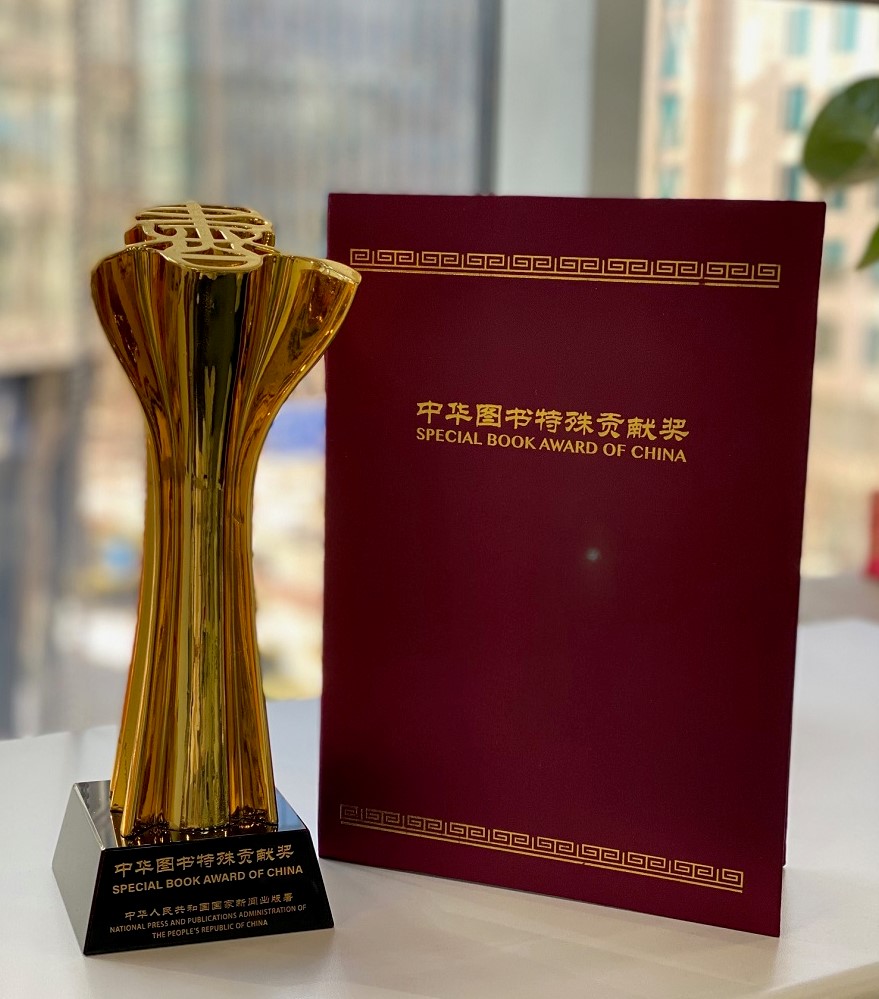 To honor foreigners who have made contributions to sharing Chinese culture with the world and promoting communication between Chinese and foreign civilizations, the ceremony for the 14th Special Book Award of China was held in Beijing on Friday.
Fifteen writers, translators and publishers from 15 countries received the award, including Argentine writer Gustavo Alejandro Girado, who has studied China for 25 years, American translator William Nienhauser, who has translated many ancient classics of China and German publisher Niels Peter Thomas, who has closely cooperated with Chinese scholars.
Influenced by COVID-19, people from many countries' embassies in China received the award in place of the recipients. For example, Russia's ambassador to China Andrey Denisov helped Russian writer Kobzev Artem Igorevich receive the award and make a speech. Some recipients also made speeches themselves through video.
Organized by the National Press and Publication Administration since 2005, the government award is a top publication prize that honors foreigners for making great contributions to the introduction and promotion of China, Chinese culture and Chinese publications to the world. So far 153 writers, translators and publishers from 54 countries have won the award.
The winners are:
Gustavo Alejandro Girado, Argentina
Hamar Imre, Hungary
Grzegorz Kołodko, Poland
Kobzev Artem Igorevich, Russia
Do Tien Sam, Vietnam
Nama Didier Dieudonne, Cameroon
Giorgio Casacchia, Italy
Baktygul Rysbaevna Kalambekova, Kyrgyzstan
Lennart Lundberg, Sweden
Nicky Harman, UK
William Nienhauser, US
Niels Peter Thomas, Germany
Pierre-Herzel Lavi, Israel
Bassam Chebaro, Lebanon
Đuretić Jagoš, Serbia
Most Popular