Chang'e 5 returns home with lunar samples
Share - WeChat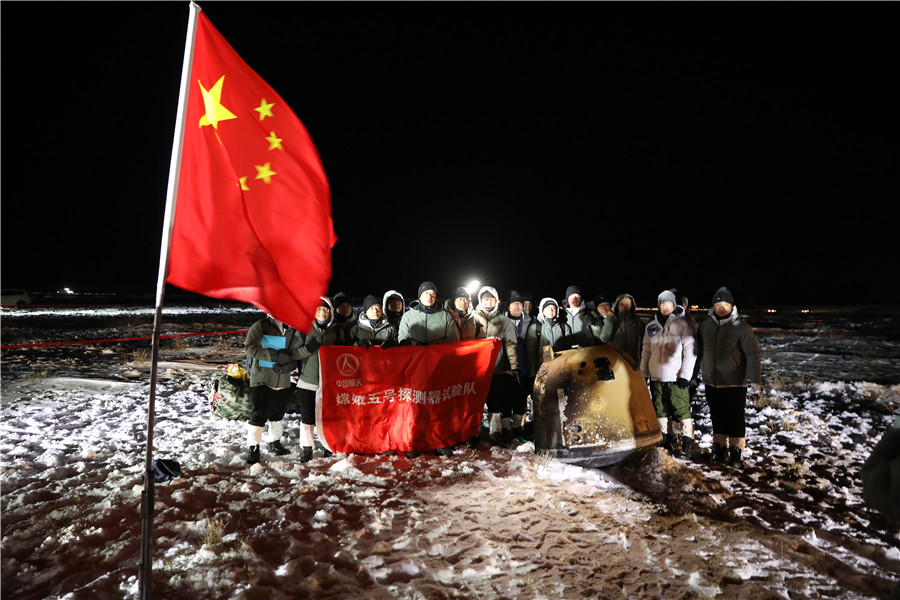 Before Chang'e 5, the Chang'e 4, which remains operational on the moon, was the most remarkable lunar mission by China as it is the first endeavor by any nation to conduct surface observation of the moon's far side, which never faces Earth, thereby accomplishing a goal sought by scientists for decades.
The design work on Chang'e 5 began in January 2011 and was concluded in December 2012, and then designers and engineers started building the probe's prototype. Construction for the Chang'e 5 began in December 2015 at the China Academy of Space Technology.
The mission was originally scheduled to be done by the end of 2017, but the plan had to be postponed due to technical problems on the Long March 5 rocket, which had a launch failure in July of that year.