Chang'e 5 returns home with lunar samples
Share - WeChat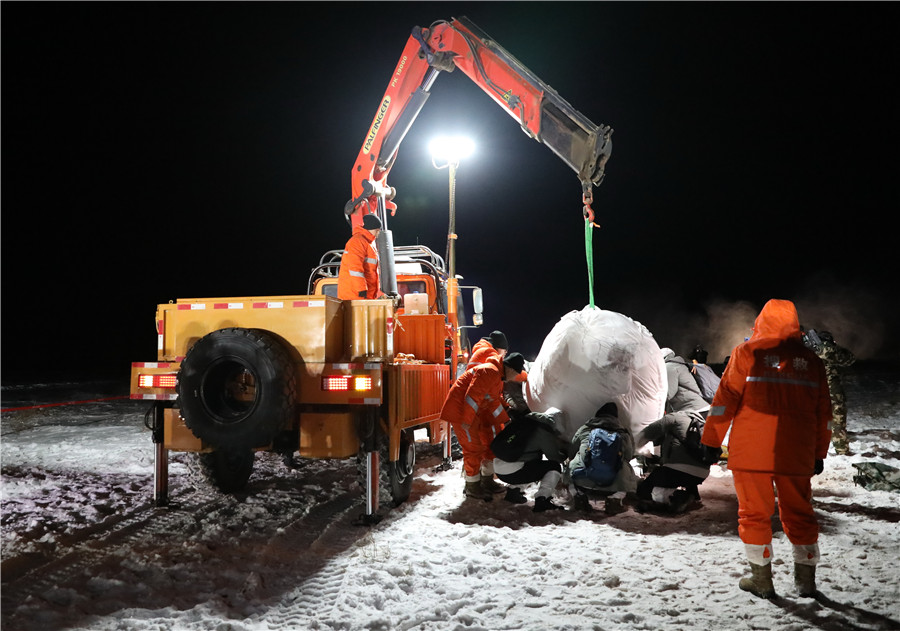 The probe separated into two parts — the orbiter-reentry capsule combination and the lander-ascender combination — while in lunar orbit early on the morning of Nov 30.
Late on Dec 1, the lander-ascender combination landed on the moon, becoming the world's third spacecraft to touch down on the lunar surface this century after its predecessors – Chang'e 3 and 4.
The landing site was near Mons Ruemker, an isolated volcanic formation located in the Oceanus Procellarum, or Ocean of Storms, a vast lunar mare on the western edge of the moon's near side. The area had never been visited before Chang'e 5 mission.
Shortly after landing, the combination began to fulfill its major tasks – to use a drill to obtain 500 grams of underground samples and then use a mechanical arm to scoop up 1.5 kg of surface dust. Samples were packed into a vacuum container inside the ascender.