NYS COVID-19 test positivity rate, hospitalizations trend up: governor
Share - WeChat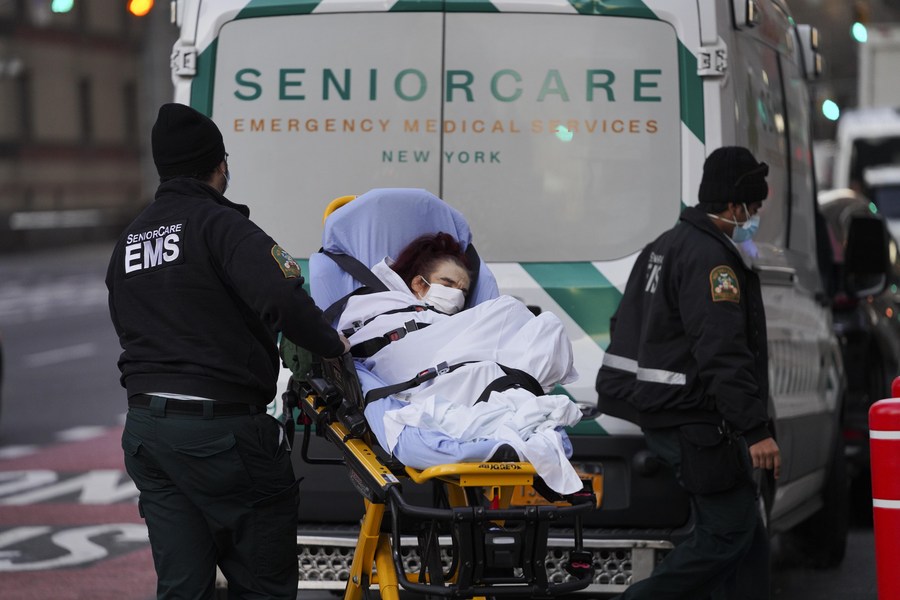 NEW YORK — Of the 205,250 COVID-19 tests reported on Saturday in New York State, 10,194 were positive, or 4.96 percent of the total, up from 4.58 percent one day earlier, tweeted Governor Andrew Cuomo on Sunday.
The total hospitalizations were 5,410 on Saturday, up from 5,359 on Friday, added Cuomo, who once warned that the state's COVID-19 hospitalizations could reach 6,000 in weeks based on the current up-trends.
Earlier on Sunday, he said in another tweet that "Hope is on the way and it's departing from Kalamazoo, Michigan. Stay #NewYorkTough. We are getting closer to the finish line."
A snippet retweeted by the governor shows that several UPS and FedEx trucks carrying the first US shipment of coronavirus vaccine are leaving Pfizer's facility near Kalamazoo, Michigan.
As of Sunday afternoon, the Center for Systems Science and Engineering at Johns Hopkins University reported 35,475 coronavirus deaths in New York State, the worst in the country.