Good deed warms hands and hearts in chilly winter
Share - WeChat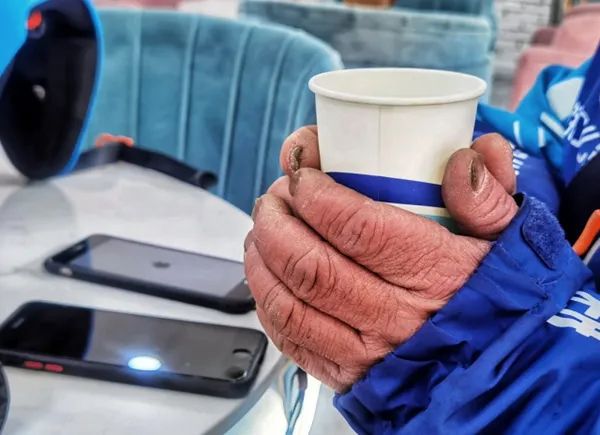 Ma Li, a dessert shop owner in Yinchuan, Ningxia Hui autonomous region, has seen firsthand how a small gesture can make a big difference.
One day it was freezing outside due to snow the night before. She received an order and posted it on an online delivery platform. But it took an hour for a deliveryman to accept the order.
After the deliveryman arrived at the shop, he said it was extremely cold outside and his mobile phone was frozen and nonresponsive. So she invited him to sit for a while and offered him a cup of hot water to warm himself.
Ma also noticed the deliveryman's hands were severely chapped and his nails dark purple due to a long period of exposure to cold weather, which made her feel sorry for him.
When the deliveryman was ready to leave, he said he wanted to buy her daughter a cake, but it was a little expensive.
Right then, Ma decided to offer more help -- a cake for free -- and asked him to return for it before he finished work and went back home.
After the deliveryman left, Ma posted what she just experienced on her WeChat's Moments with two photos. One was a close-up of the deliveryman's hands, severely chapped and red with cold, holding a paper cup of hot water; the other shows him huddled up in the chair wearing heavy winter gear.
After that quick post, a ripple of kindness followed.