China's flag photographed on moon
Share - WeChat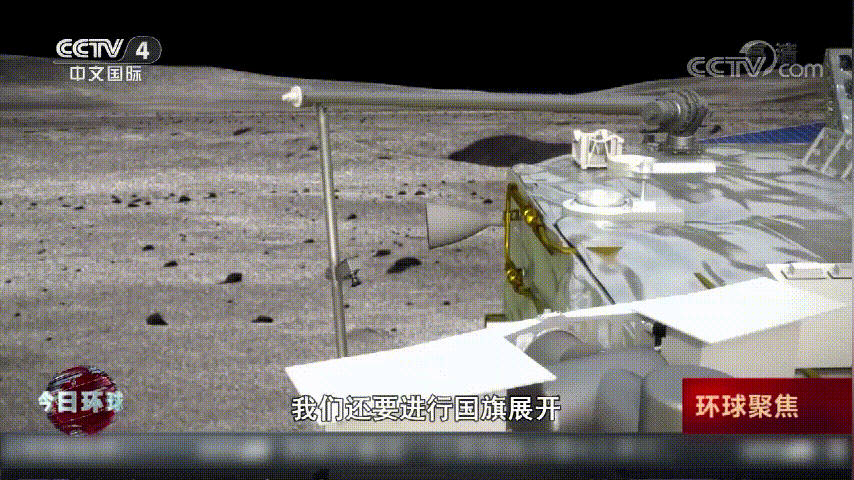 The China National Space Administration released a photograph on Friday showing the country's five-star red national flag on the moon with Chang'e 5 vehicle.
Developed by Xu Weilin and his team from Wuhan Textile University, it is hoped the fabric will help make the flag stand up to the moon's severe environmental conditions.
Using embedded composite spinning technology, the color of the fabric is designed to resist fading under strong ultraviolet light exposure and to withstand plus and minus 150 C temperature changes, Xu said.
The flag weighs just 12 grams, according to the administration's website.
It is the first time a fabric Chinese national flag has been to the moon. In December 2013 and January 2019, China's national flag was seen on the moon as an emblem on a spacecraft, according to China Global Television Network.