Foton Daimler to produce Mercedes trucks in two years
Share - WeChat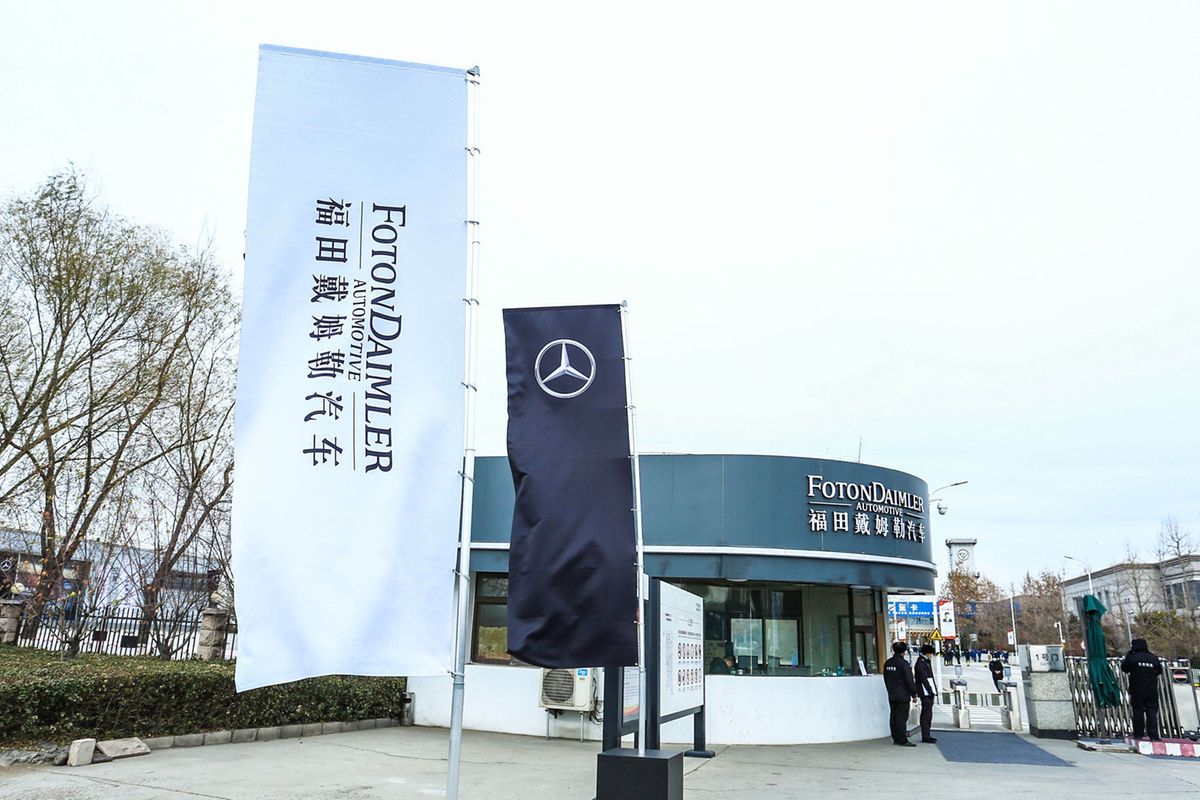 Daimler AG will produce its Mercedes-Benz-branded trucks in China, its largest market, as the German carmaker strengthens its localization efforts.
Its joint venture, Foton Daimler, said Wednesday that it will invest over 3.8 billion yuan ($580 million) in a new plant in northern Beijing, and local production of heavy-duty tractor models specifically for the Chinese market will start in two years.
The new Mercedes-Benz models will benefit from Daimler's global platform strategy and be powered by a state-of-the-art engine from Daimler's global powertrain unit, the automaker said in a statement.
At the same time, Daimler will continue to import and sell other models from its Mercedes-Benz portfolio, including concrete pumps for China's rapidly growing construction sector.
"China, the world's largest truck market, is of utmost importance to us and has become one of our important markets for future growth," said Martin Daum, CEO of Daimler Truck AG.
Statistics from Daimler show that 1.1 million heavy-duty trucks were sold in China last year.
The company estimated that half of its heavy-duty trucks sold globally this year will be in the country.
"To maximize this potential, we made the decision to produce Mercedes-Benz heavy-duty tractors in China for China," Daum said.
"We're convinced that what we're announcing today is the right strategic move for the right market at exactly the right point in time."
Foton Daimler was established in 2012. It produces and markets Auman-branded trucks.
In the first three quarters this year, its deliveries totaled 99,550 units – an increase of almost 60 percent compared to the same period in 2019.