Beijing expo to showcase high-end technologies
Share - WeChat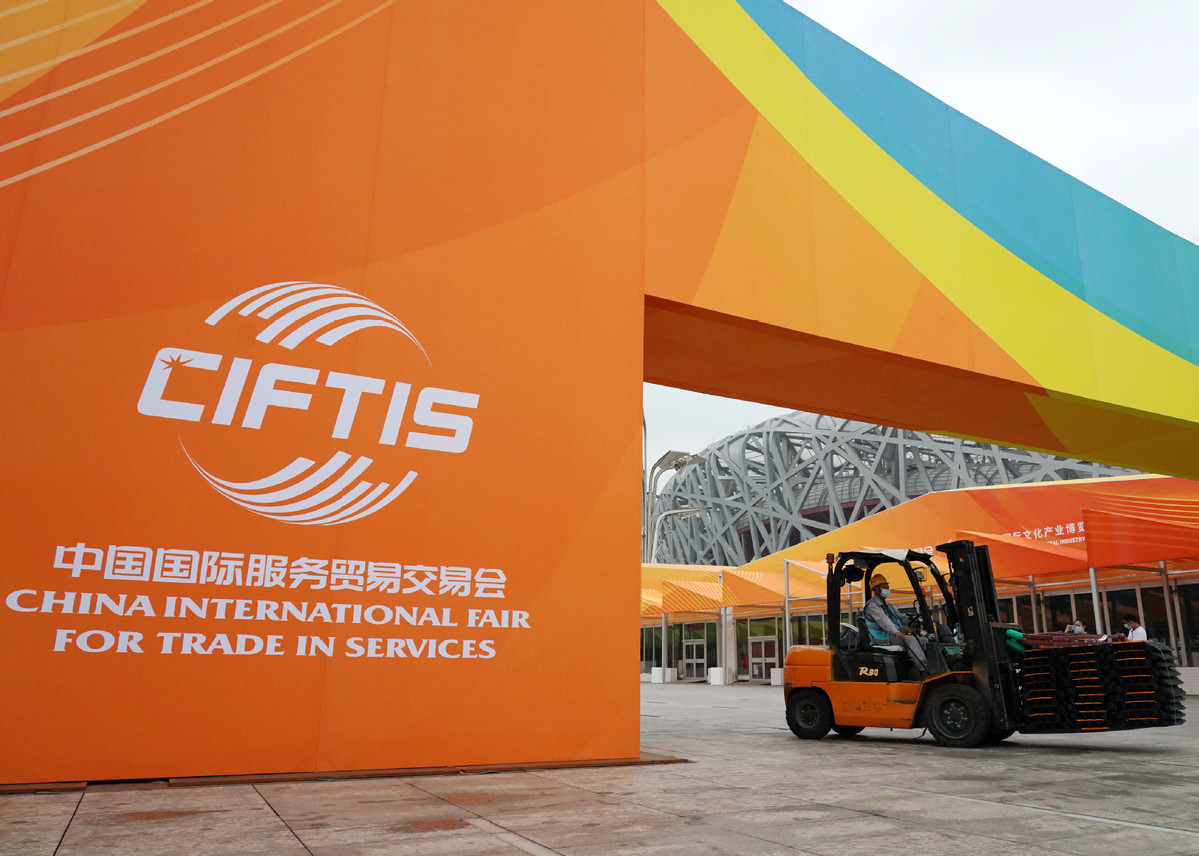 Cutting-edge technologies such as artificial intelligence, 5G, virtual reality and self-driving will be the highlights during the 2020 China International Fair for Trade in Services scheduled for early September in Beijing. They will be leveraged to create a new window to showcase China's technological prowess.
Sponsored by the Ministry of Commerce and the Beijing municipal government, the event will feature a combination of online and offline exhibitions. A series of state-of-the-art technologies, including 3D virtual booths, 5G, video conferencing, live broadcasting, intelligent customer service and online translation, will be adopted during conferences and forums and provide intelligent experiences to visitors.
"Technologies will be integrated into the event to better serve audiences," said Fu Wenjun, an official from the Beijing Municipal Science and Technology Commission, adding that there are so far 3,000 to 4,000 enterprises in the online exhibition hall.
According to Fu, participants will be able to have an interactive and immersive experience covering smart city and education and entertainment scenarios in the nearly 2,000-square-meter "miniature 5G world", and watch panoramic virtual reality films.
Fu said that dozens of smart robots will act as route guides and provide consultation services at exhibition areas, while self-driving minibuses developed by Baidu, Uisee and Foton will also be displayed at the fair.
Wang Xiaosong, a professor of international trade at Renmin University of China's School of Economics, said the next-generation digital and telecommunication technologies have played an important role in driving the nation's economic growth amid the novel coronavirus pandemic, and have been applied in various sectors, such as remote education and video conferencing.
"The application of advanced technologies will help promote innovation in trading methods and bolster trade growth in the services segment," Wang said.
This year's fair covers areas like cultural trade, tourism services, financial services, winter sports, and robotics. It has become a major exhibition platform for China in its opening-up process.
A total of 190 activities, including summit forums, industry seminars, and promotional events, will be held, according to its organizer. Last year, the value of tentative deals reached at the fair amounted to $105 billion.
Beijing Orion Star Technology Co Ltd, an artificial intelligence startup, has offered AI-enabled service robots at the exhibition venues. Li Ting, vice-president of the company, said these robots are capable of serving as exhibition receptionists and supporting multilingual versions.
Zhao Ming contributed to this story.