Daimler to produce Mercedes trucks in China
Share - WeChat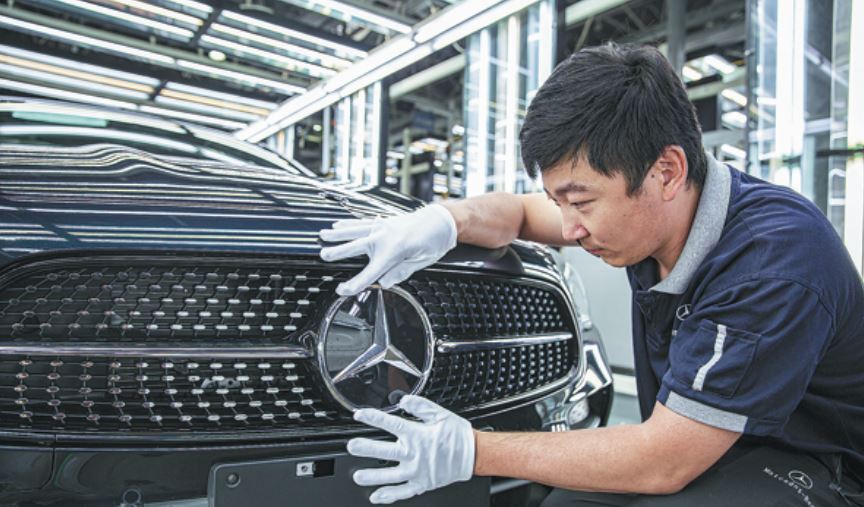 Daimler AG is planning to produce Mercedes-branded trucks in China, as the German carmaker expects greater growth potential in the world's largest automotive market in coming years.
The German carmaker will invest 2.75 billion yuan ($483.31 million) to build Actros heavy trucks with its commercial vehicle partner Beiqi Foton Motor Co, according to Reuters.
They are scheduled to revamp plants at their joint venture Beijing Foton Daimler Automotive in Beijing and add a production line that will produce 50,000 Actros trucks a year.
Foton and Daimler did not immediately respond to queries about the project, but senior executives at the German carmaker have expressed its confidence in the potential of the Chinese market.
Daimler Chairman Ola Kallenius said, "Over the past months we've witnessed China lead the world's economic recovery. Going forward we are determined to further contribute to China's economic growth."
Kallenius made the remarks at this year's China Development Forum, which is held online from Nov 10 to 13.
"We all believe the strongest growth in the automotive world will be experienced over the next five to 10 years in China," said Hubertus Troska, a Daimler board member responsible for China operations, in an interview earlier this month.
Daimler, which has a passenger car joint venture with Foton's parent BAIC Group, sold almost 570,000 Mercedes-Benz passenger cars in the first three quarters of the year, up 8.3 percent year-on-year.
"China is the largest and most important market for Mercedes-Benz passenger cars and is also significant for Daimler's truck business," he said.
Statistics show that the joint venture sold 111,788 Auman trucks, which have Daimler's technology, in the first 10 months this year, up 55 percent from the same period last year.
Mercedes-branded trucks currently sold in China are imported and priced significantly higher than the joint venture's Auman-branded trucks.
Overall truck sales in China, the world's biggest auto market, jumped 24 percent between January and October to around 3.87 million units, driven by government investment in infrastructure and as buyers upgraded to comply with tougher emissions rules.