CISB a model for education tech and Sino-Canadian cooperation
Share - WeChat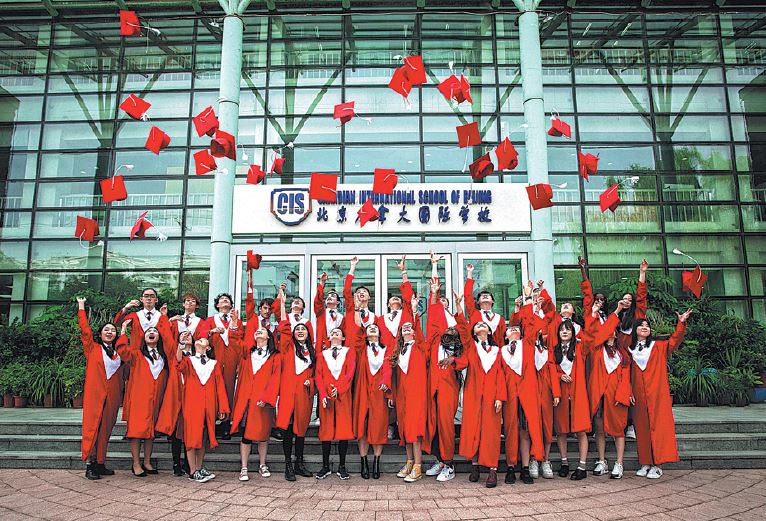 Founded in 2005, the Canadian International School of Beijing provides high-quality Canadian and World International Baccalaureate education for students from 55 countries each year, with its staff coming from approximately 20 countries.
The school's chairman Francis Pang said education through artificial intelligence is the future. And CISB has already taken a step forward in that regard.
"AI with augmented and virtual reality lesson planning enhances teaching," Pang added, who holds honorary doctoral degrees in business and law.
To expedite its use of technology, the school put together a team of technical experts and teachers four years ago to develop a system that combined AI and teaching.
The AI teaching software is called CanGlory and helps improve students' learning ability and enhances teachers' understanding of their students, Pang said.
CISB also features many innovative technological tools that lets students learn in more interesting and relevant ways.
A new VR lab allows some students in higher grades to use software called Mindshow to pick environments, characters and tools and create their own animated scenes. Students can use the software to create work or choose different systems to explore environments, such as the human body or an underwater world.
Students can learn the fundamentals of game design and summarize the rapid innovation process for capturing film, editing video game art and designing software.
The school also has indoor virtual ski-training areas where students can learn the sport from the comfort of a classroom.
Pang said: "AI with AR and VR lessons in many subjects helps students get higher scores that exceed previous expectations."