Deliverymen ride hard road to dreams
Share - WeChat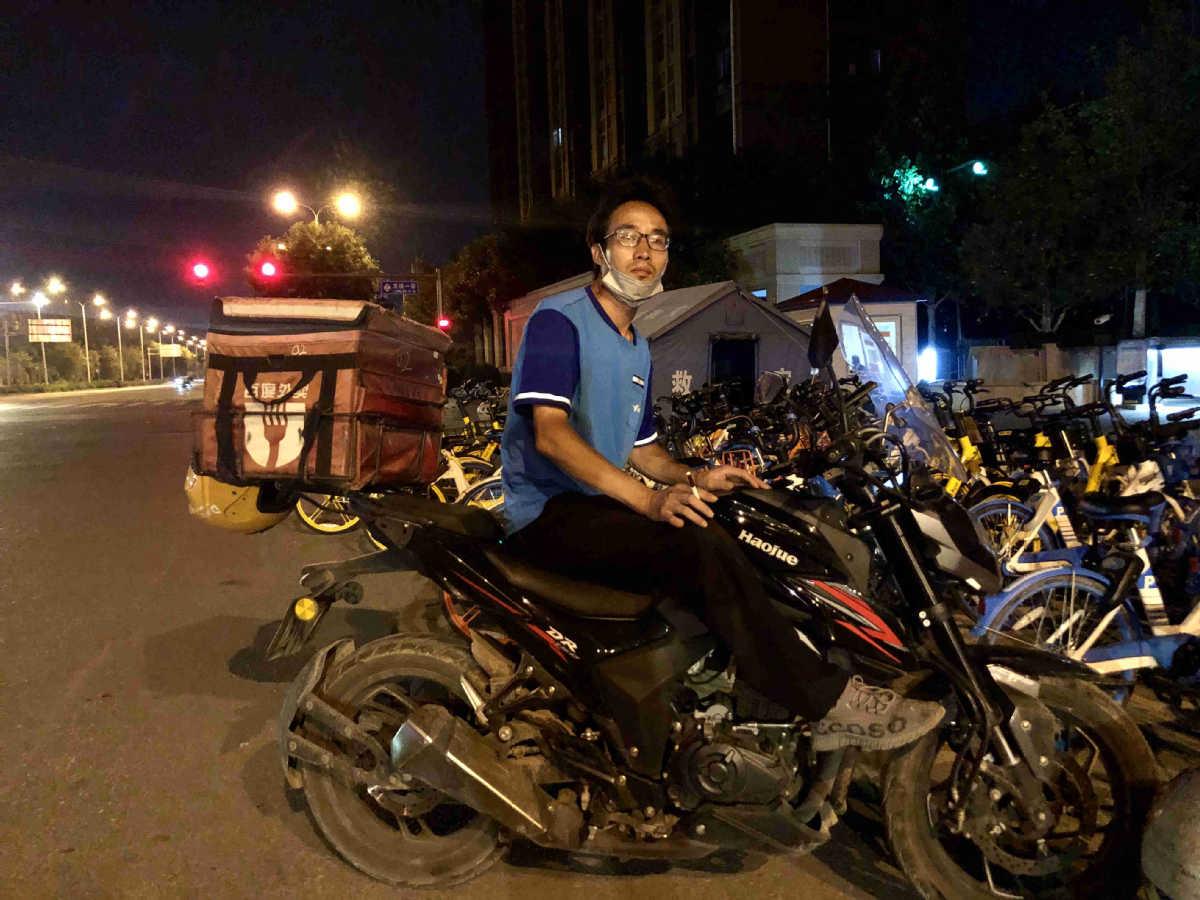 The rise of e-commerce offers many job opportunities, but hours are long and life is often tough. Yang Zekun reports.
Running, fighting against time is what deliveryman Fu Wenqiang does every day. Time is money for the 30-year-old and the more parcels he delivers, the more money he earns.
When the alarm on his cellphone wakes Fu at 5:30 am every day, he drags his tired body out of bed to brush his teeth and wash. After that, he logs on to the food-delivery app he works for to receive orders.
A little later he rides his motorbike to restaurants in Beijing to collect food and deliver it to customers as a new day begins.
Fu is a full-time deliveryman for Eleme, an online food-ordering platform, in the capital. People like Fu are known as "riders", and they usually ride motorcycles or electric bikes and go through streets quickly to deliver goods promptly.
The role of delivery services in improving people's lives has been highlighted in recent years, especially since the start of the COVID-19 outbreak.
Many people stayed home for months and most of their daily necessities, such as food and water, were ordered online and delivered by couriers. However, despite the efforts they made, some of the riders faced unpleasant and unfair treatment.