Deliverymen ride hard road to dreams
Share - WeChat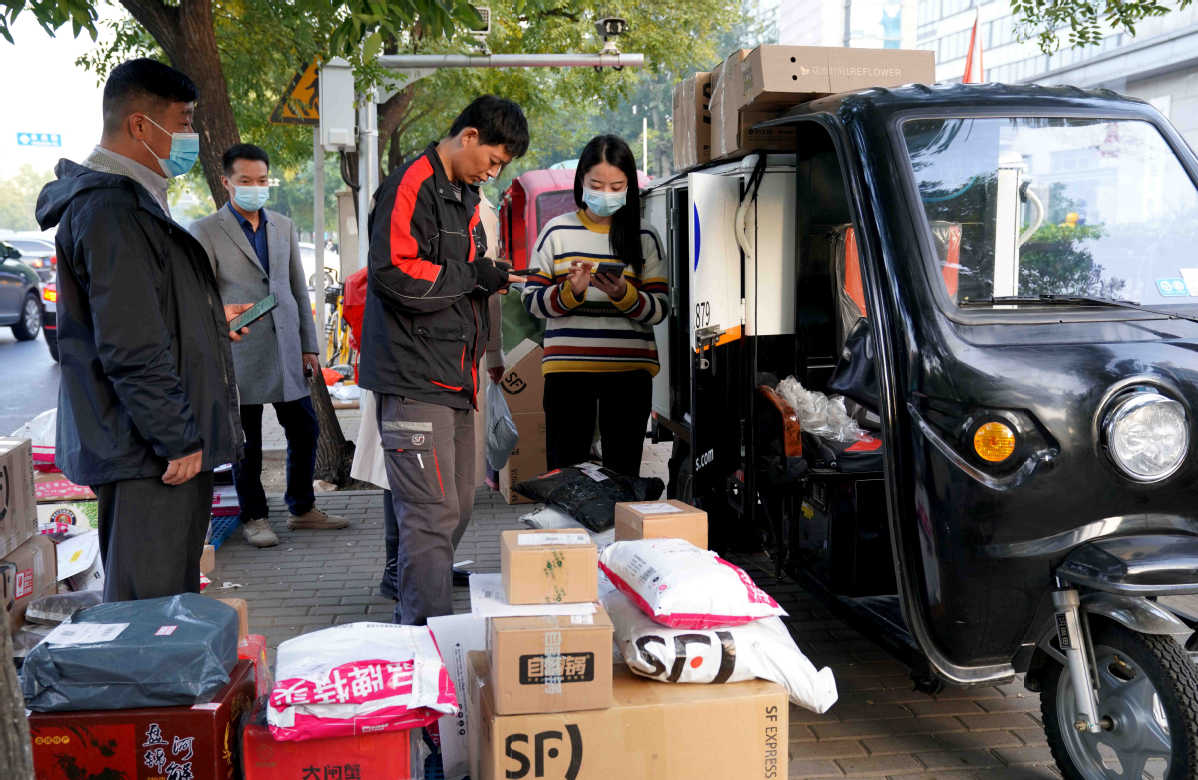 Skills
Cao Shaogang, from Xiaogan, Hubei province, manages a delivery station for Yuantong Express. He has been in the industry for more than eight years.
Following Spring Festival, the 44-year-old returned to Beijing in early April as the epidemic situation in his hometown eased.
His station has 47 employees, who handle more than 10,000 packages every day. Those responsible for unloading packages from trucks get up at 4 am, while Cao and other colleagues get up at 6 am to disinfect the working area and packages, and then sort the items.
After most of the employees leave at 8:30 pm, Cao still has to check if any packages remain and whether the station has been cleaned thoroughly.
"The number of packages is smaller than at the height of the epidemic, so we can take a one-hour break at lunchtime, which helps us ease our tiredness and avoid the high temperatures (in summer)," Cao said.
In July, the China Employment Training and Technical Guidance Center released a list of 100 occupations that had labor shortages in the second quarter: store assistants, couriers and waiters topped the list.
Cao said many people born in the 1980s and '90s don't like express delivery and collection work because it is hard and tiring, while those age 45 and older often lack the required skills.
"We need employees to be skilled at using smartphone apps and dealing promptly with problems raised by customers-if not, they may be subject to complaints and fines," he said.
Cao earns more than 6,000 yuan a month. His company provides free food and a dormitory, so he saves every penny he can and sends the money to his family back home.
Before his current job, Cao drove trucks for a company and also ran his own business. He doesn't want to transfer to another sector because he believes the express delivery industry will receive a boost in the near future.
The development of e-commerce in China has seen online consumption rise. Moreover, as an essential part of online shopping, the delivery industry has grown rapidly to become part of people's daily lives.
According to the State Post Bureau, the average growth rate of express delivery was 22.5 percent in the first half, almost the same as last year, as companies provided services to over 370 million customers per day.
Online retail sales, supported by express deliveries, accounted for about 25 percent of total retail sales of consumer goods in the same period.