Deliverymen ride hard road to dreams
Share - WeChat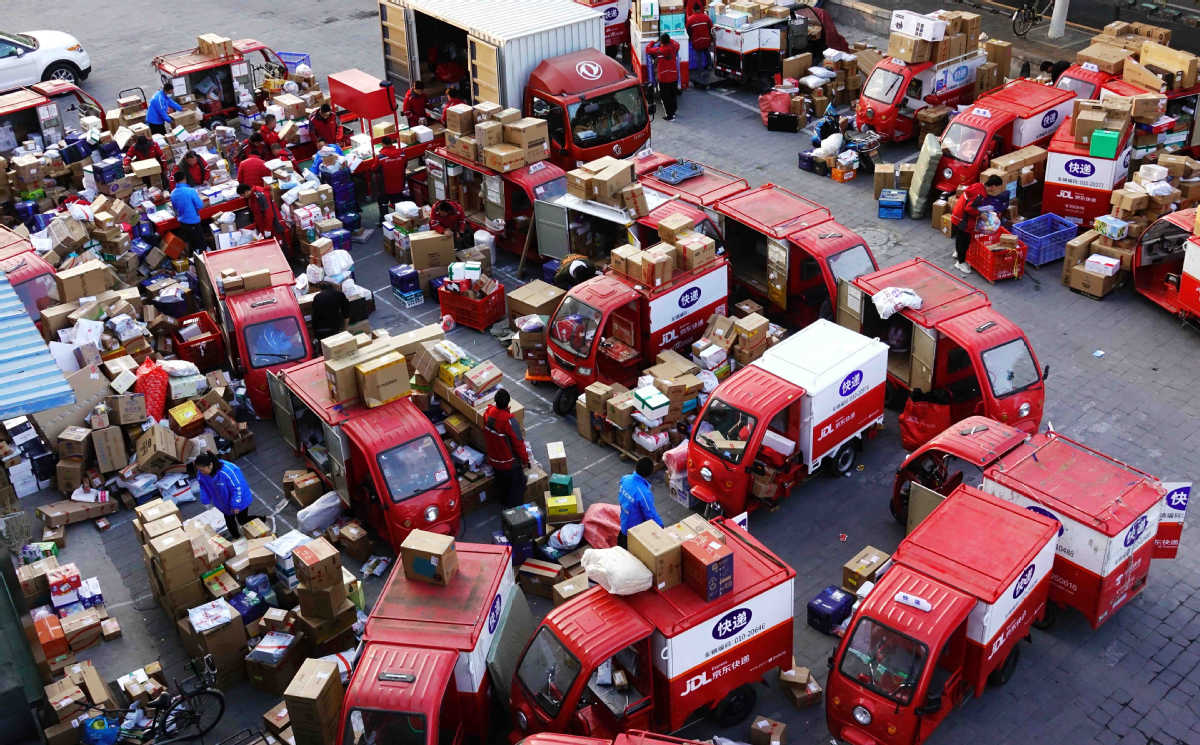 Ambition
Yu earns about 8,000 yuan a month. About 3,000 yuan of that goes on daily expenses, but the figure can rise to 5,000 yuan during summer as he has to buy more water and soft drinks, and extra use of his air conditioner means his electricity bill rises.
He has lived alone in Beijing for several years. His parents call him every week and, apart from his health and work, marriage is their main talking point.
Although he doesn't want to let his parents down, Yu has no plans to get married. That drives them crazy, because most Chinese parents expect their son to be married and have a stable job by the age of 30.
Yu does not have the burden of saving to buy a home or get married.
Before, he worked on construction sites and installed home appliances. The delivery job is the longest one he has had, as he hates the restrictions imposed by other work.
Now, all he has to do is to get to work on time and complete his daily tasks. He wants to start his own business, so he is happy to work in the sector and accumulate capital.
Fu, the rider from Heilongjiang, worked in a coal mine in Shanxi province for four years. It was tiring and dangerous, and he worked at night, earning 130 yuan per shift.
He witnessed accidental deaths and injuries among colleagues, which changed his career path. One of his colleagues lost an eye in an accident, but was awarded compensation of just 100,000 yuan.
"He was only in his 20s, and from a poor family. The injury ruined his life, and money cannot make up for that. After realizing the possible danger in the work, I headed to Beijing to seek a new career. My aim is clear: I want to make money. If I'd wanted a cozy life, I could have stayed at home, why would I have come here otherwise?" he said.
Fu lives in a 20-square-meter room in Changping district, paying 600 yuan rent per month. He controls his budget rigorously, spending less than 100 yuan a day on things such as food, cigarettes and gas for his motorbike. He can usually save 8,000 yuan per month.
He wants to buy a home and get married. Owning a house or apartment is usually a precondition for a man to marry in China.
Fu plans to save about 150,000 yuan for the down payment on a two-room home in Inner Mongolia, where some of his uncles live. His father died about 10 years ago, so his mother is the only family member still living in Heilongjiang.
Eventually, he wants his mom to live with him and his future wife.
"My mother can visit my uncles and chat with their families, so she won't feel bored or lonely. Also, buying a home is much cheaper there than in Beijing. I could never afford my own place in Beijing. I want to get married, and I will work hard to repay the loan I will need to buy my own home," he said.