Woman donates bone marrow to save leukemia patient
Share - WeChat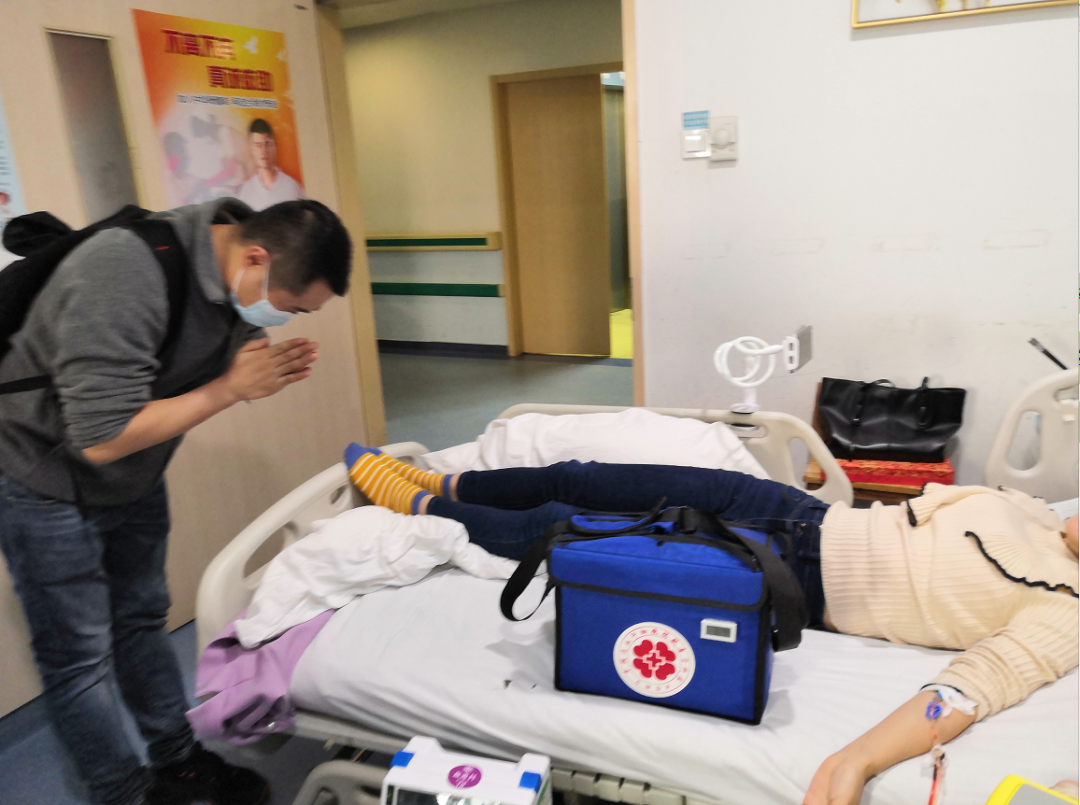 Recently, at a ward of People's Hospital of Hunan Province, a scene touched many: A doctor bowed deeply to a woman to thank her for donating bone marrow to save a leukemia patient's life, CCTV News reported on Tuesday.
Liao Wanling, 30, was only driven by a simple idea - to save a life - when learning that her bone marrow had matched for a patient with acute myeloid leukemia. After getting the permission of her family, she decided to make the donation for the patient, who she had never met before.
"Five days with six shots (to stimulate hematopoietic stem cell production to prepare for the stem cell transplant), five blood draws and three bone marrow biopsies. After lying in the hospital for five hours, the donation went well. Bruises were left on my arms and palms, but it feels meaningful and I'm proud of this!" Liao posted on her WeChat moments.
"She looked afraid when the injection needle was pulled out from her body, but insisted on the donation," recalled Mao Jian, a doctor who traveled thousands of miles to the hospital to take the stem cells donated by Liao.
"I was so moved and gave her a bow from the bottom of my heart," he said.
The patient who received the donation also wrote to Liao to thank her: "When I heard there were volunteers willing to donate their hematopoietic stem cells, my hope for life was rekindled. Thanks for your selflessness."
"This warms my heart. I did something for others and gained much more," Liao said.