Hutong life stands test of time in Beijing
Share - WeChat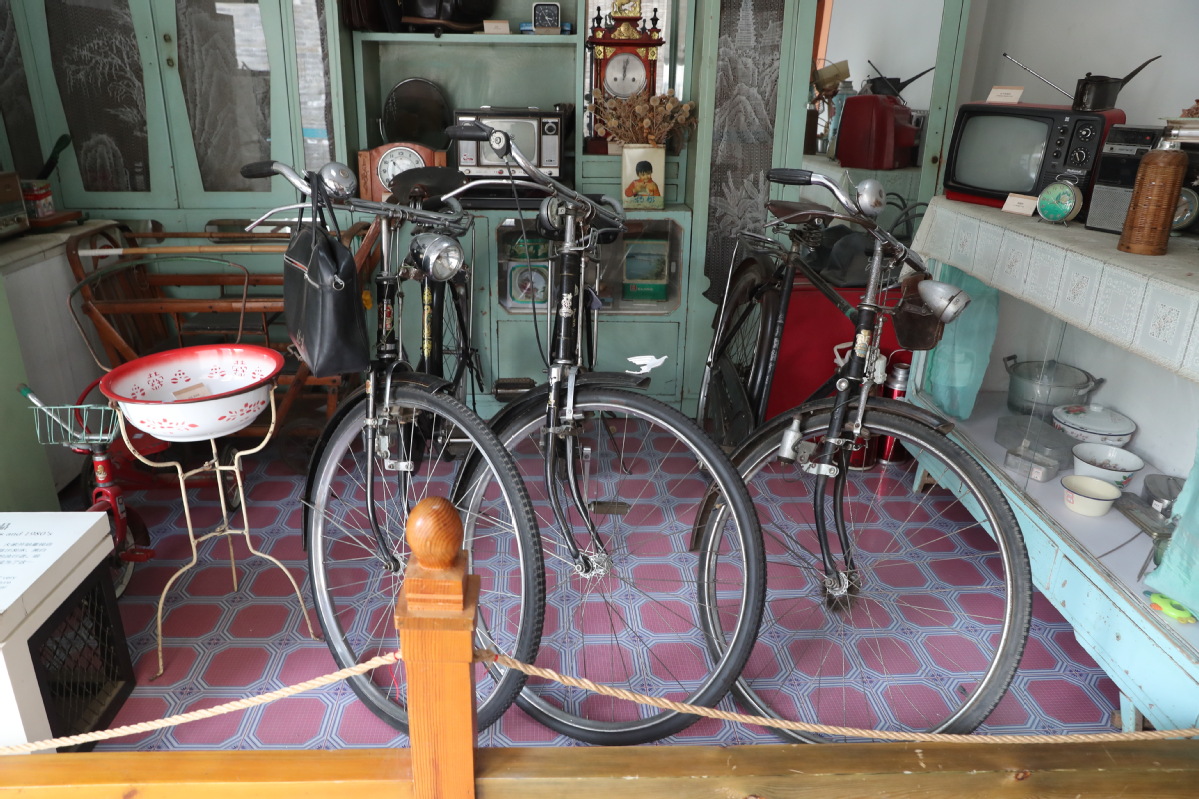 Interviews held
Zhang Yiran, a 25-year-old Beijing native, was born and raised in Shijia Hutong. In 2013, when the Shijia Hutong Museum was being planned and he was a freshman majoring in history at Capital Normal University, Zhang started to interview residents of the hutong to learn more about the area.
One of his interviewees was actress Jin Yaqin (1925-2016), who told Zhang many stories about the Beijing People's Art Theater, which was established in 1952.
Two years earlier, the North China People's Cultural Troupe was restructured as a comprehensive performing arts organization, which included opera, drama, dancing and orchestral music, and was renamed the Beijing People's Art Theater. Shijia Hutong No 56 (now No 20) became the theater workers' dormitory.
Also in 1950, Lao She wrote the classic play Dragon Beard Ditch, which set the foundations for the theater's style of realism and was later directed by the translator and dramatist Jiao Juyin.
In 1952, the Beijing People's Art Theater drama troupe merged with that from the former Central Academy of Drama to form a professional drama theater in Shijia Hutong No 56.
Jin told Zhang that members of the theater's older generation started their lifelong pursuit of art in this courtyard.
Zhang, who teaches history at Beijing No 2 Middle School in Neiwubujie Street, a 10-minute walk from Shijia Hutong, said, "The people in Shijia Hutong I spoke to are part of history and their stories are precious."
Ma Nai, a retiree in his 70s, was born and raised in Zhigan Hutong in the Chaoyangmen area. In 1996, he moved to Lishi Hutong, about a 15-minute walk from Shijia Hutong.
Looking back on his childhood, he said: "I had lots of fun growing up in the hutong. In summer, my grandfather took me to the Chaoyangmen old gate, where many people gathered to enjoy the cool air.
"What I love most about hutong life is the diversity. People of different classes live together and they share the unique culture."