Hot on the tail of a high-tech pet detective
Share - WeChat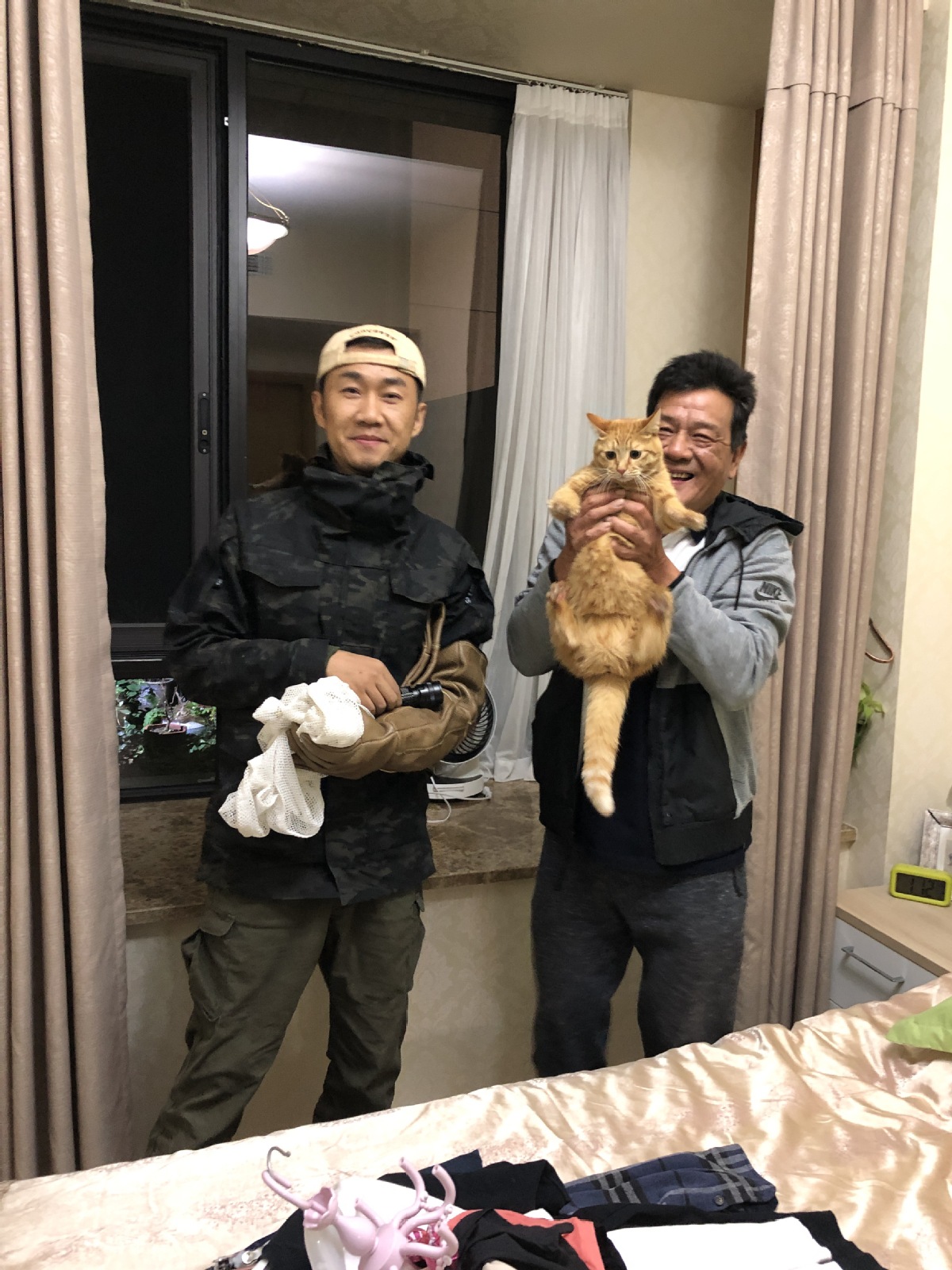 Rescue business booms, with animal lovers willing to pay well for reunions
Placing a heat detector, tiny surveillance camera, night vision goggles and a tranquilizer dart in a large rucksack, Sun Jinrong was ready for that night's assignment-finding the missing loved one of a desperate client.
The target was not a rebellious child or senile senior, but Yuanxiao, a semi-longhair ragdoll cat with a colorpoint coat and striking blue eyes, standing 15 centimeters tall and weighing about 4 kilograms.
After rushing to the client's home in Shanghai, 38-year-old Sun and his assistant immediately did a sweep of the house's interior with no luck. He then headed to the security room to review surveillance footage for clues as to the missing cat's whereabouts.
Footage from the closed-circuit television camera showed the cat, after sneaking out of the residence, lingered on the doorstep before vanishing into the darkness of the garden.
"When indoor cats escape outdoors, they are displaced into unfamiliar territory," Sun said.
"They startle easily, even with apparently mild triggers, and at night they usually use the darkness as protection."
In such an unfamiliar situation, the majority of pet owners panic and don't know what to do. Without even a simple flashlight at hand, they use the weak torchlight on their smartphones to look for their cats or dogs. Most of their efforts are in vain, Sun said.
However, Yuanxiao had a seasoned pet detective on his tail that night. Donning night vision goggles, Sun began scouring the residence's exterior, pointing a heat detector at the grassy area the kitty was filmed in as well as the garage. He turned on a speaker that played a recording of the owner's voice in a bid to lure the cat.
Camouflaged trapdoor cages with Yuanxiao's favorite treats as bait, including catnip, were strategically placed by Sun's assistant. A camera sensor was attached to tall trees. All these procedures increased the chances of capturing the cat, Sun said. "The front-line skills and experience we've gained over the years enable us to come up with multiple practical methods to look for the cats," he said. "These are even without the help of my advanced equipment."
Hours of searching and keeping a close watch finally paid off when Sun's assistant told him that a figure similar to Yuanxiao had flashed across the monitor. Sun scanned the target area carefully and spotted the cat crouching behind some bushes.
He informed the pet owner right away and asked her to call the cat in a gentle voice. After 10 anxious minutes, the owner approached Yuanxiao and grabbed her cat.
Hello, kitty
The client effusively thanked Sun and transferred 4,000 yuan ($600) via WeChat to him for his services, which lasted for about three hours from midnight.
Since his business opened eight years ago, Sun has received hundreds of calls a month from animal lovers across the country asking for help to find their pets.
Business has boomed in recent years as people born in the 1980s and 1990s have fueled a sharp rise in pet ownership. Some of them are single, and their pets become their life companions, said Sun, who added his work is motivated by his love of animals. Others choose a double-income-and-no-kids lifestyle, so their pets become their "children".
According to a report on China's pet business, published by a pet industry website goumin, urban consumption in the pet market in China reached 202.4 billion yuan last year.
Sun's pet rescue business operates out of a suburban home on the outskirts of Shanghai. He and his 16 employees receive calls from around 30 clients nationwide every month.
If an animal is found quickly, Sun's basic fee is 800 yuan for Shanghai clients.
However, for assignments outside the city, the minimum fee is 8,500 yuan, which includes airfare and accommodation.
If a pet is not found, Sun and his team receive a reduced fee based on the hours spent searching.
With determination, specialist skills and high-tech gear worth tens of thousands of yuan, Sun and his team have reunited more than 1,000 missing pets with their owners since the business began.
"Many of my clients work and live in the city all by themselves, with their pets being their only company. For them, they are more than a pet but a family member," he said. "It's always my happiest moment to see their reunion."