Making a present of the past
Share - WeChat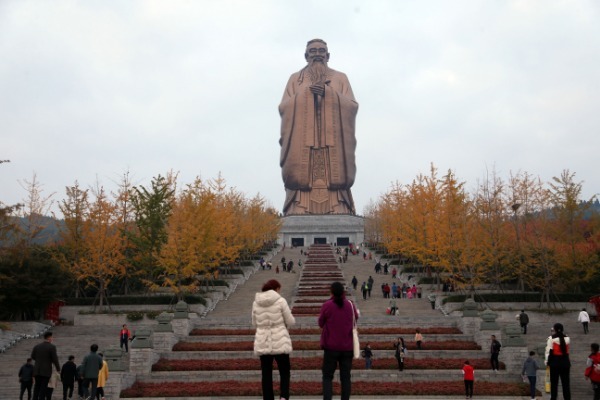 Tourist attractions in East China's Shandong province are highlighting local cultural elements to lure visitors and promote deeper engagement with its historical sites.
The Confucius Museum in Qufu, for example, has rolled out historical dance and cultural-ritual performances to spice up the visitor experience.
The Confucius Museum covers an area of 57,000 square meters and brings together nearly 700,000 cultural relics, which were once kept privately in the Confucius Family Mansion.
The museum showcases Confucian teachings and relics collected by generations of Confucian disciples and serves as a place to learn about traditional culture.
"We have many children who come here every weekend to experience our learning program," says Guo Sike, the museum's curator.