Fresh face brings diverse experiences to soccer training on the prairie
Share - WeChat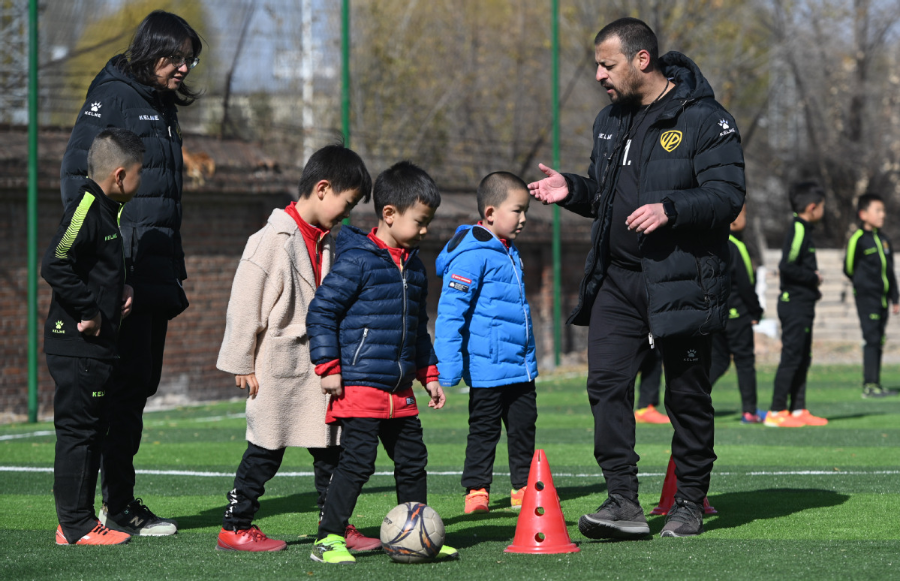 "Dribble the ball firmly, support your weight on your left foot and use your right foot to power your spin, and tighten your instep," Martins shouted.
"The ball needs to be coordinated and relaxed, your knees should not be too tight, and the ankles should not be loose, otherwise it will bring you weak balance."
Hugo Miguel Salgado Martins, a professional coach from Portugal, has been teaching soccer skills in Ordos city of North China's Inner Mongolia autonomous region for three years, and the kids under his expert care say he has made a real difference to both their playing and their attitude toward the sport.