Clues in bronze
Share - WeChat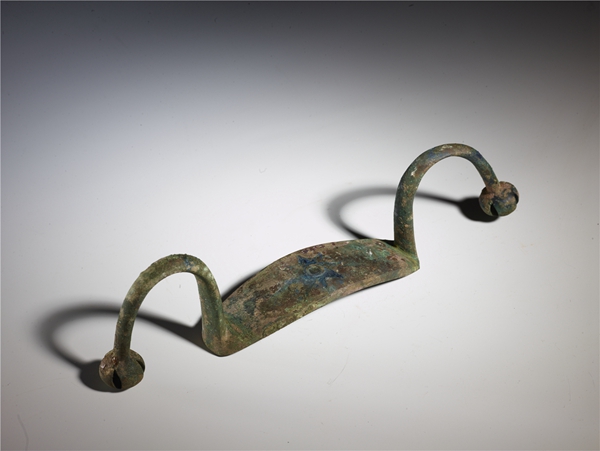 An exhibition reveals the influence of the Ni state on Shang Dynasty rulers, Lin Qi reports.
In the spring of 2015, after a series of small explosions occurred in Jiuwutou, a village outside Yuncheng city in Shanxi province, police caught some men suspected of raiding ancient tombs.
On-site investigations by police and archaeologists revealed that the attempt was to rob the cemetery of a noble family from the late Shang Dynasty (c. 16th century-11th century BC). It had been robbed more than once before. "Tomb raiders" had used dynamite and probe poles to create holes in the graves.
Excavations at the site found that four tombs had been looted of burial objects, with only pieces of broken pottery and bronzeware left behind.
Ma Sheng, deputy head of the Archaeology Institute of Shanxi Province at the time, recalls that he was "frustrated, desperate and furious" when he heard about the raids.
After that, archaeologists began a systematic excavation at the site. Their work, which took place over the course of a year, unveiled the face of a Shang state that had faded into history over 3,000 years ago.
Twelve tombs, with more than 500 artifacts of ceremonial bronzeware, jade, pottery and bones, were found in an area covering more than 5,500 square meters. And lying there were remains of the Ni clan members, the high-class nobles appointed by the Shang emperor to rule the state of Ni in today's Jiuwutou.