Stage play on China's anti-poverty fight set to debut
Share - WeChat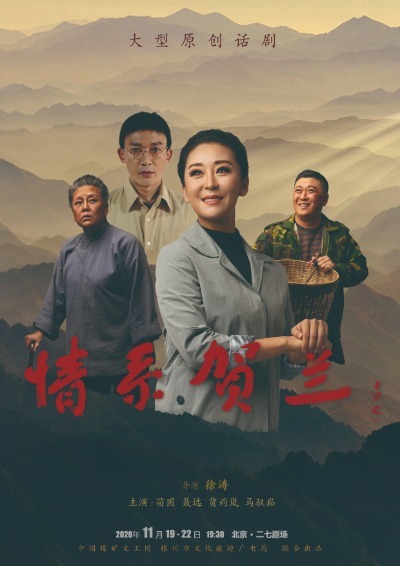 Wei Qi -- a native of the Ningxia Hui autonomous region --has developed deep feelings for a theater nestled in a downtown alley in Beijing, as she spent nearly three weeks rehearsing with Beijing artists on an upcoming stage show.
As a tribute to China's efforts to get rid of poverty in the Ningxia Hui autonomous region, Yinchuan Art Theater has teamed up with the Beijing-based China Coal Mine Art Troupe to co-produce the stage play Qingxi Helan ("The Helan Mountain"), which will be shown at the Erqi Theater in Beijing between Nov 19 and 22, and later tour Yinchuan as well as other cities in China.
Wei, alongside 10 fellow performers from Yinchuan, the capital of Ningxia, were cast, with the major roles –a female official assigned from Fujian province to help locals in Ningxia and her husband -- played by veteran actress Miao Pu and actor Nie Yuan.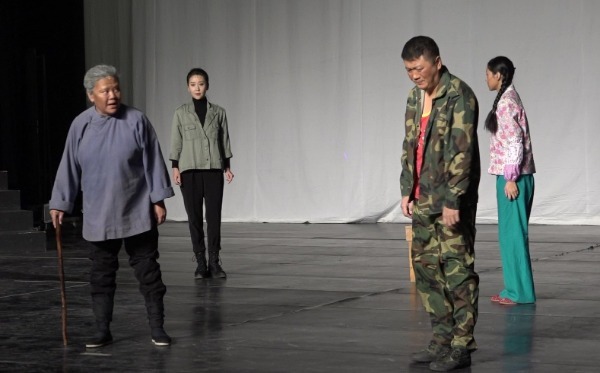 Under the helm of renowned artist-turned director Xu Tao, the play is inspired by true stories taking place during Ningxia's decades-long project to relocate 66,000 villagers from Xihaigu, one of China's most impoverished and inhabitable areas, to Minning town, located near the eastern range of Helan Mountain.
Liu Zhongjun, Party secretary of the art troupe, said troupe members were astounded by the great changes in Minning town during their visit to Ningxia in 2019, moving them to conceive the script.
"A number of art works have been created to reflect China's achievement in poverty alleviation, but the new play is told through a distinctive perspective," Liu said, explaining the show also captures the nuanced emotions from villagers missing their hometowns after being moved to new residences.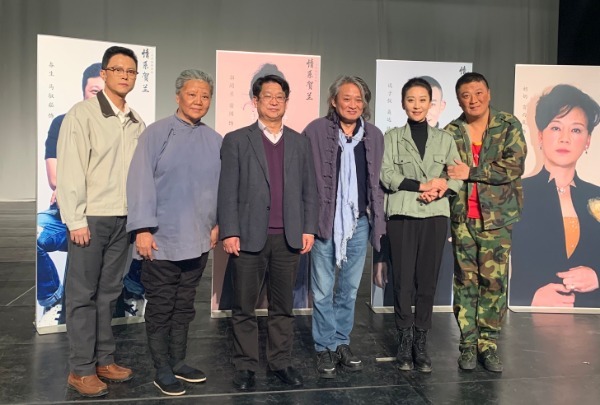 For major creators, the play exemplifies a good opportunity to boost exchanges.
"The artists from China Coal Mine Art Troupe are very talented and we have learned a lot from them.They are so warm-hearted that they were always willing to share with us their performing experience," performer Wei said.
In fact, artists from Beijing feel the same. "It's not just that we offer a helping hand. Performers from Ningxia have inspired us a lot as well, the passion they have and their authentic temperament has made our work livelier," director Xu said.
"Working with them all day, I can better learn the local dialect and body movements.We have now become very good friends. They are like teachers right by our side," said Guan Xin, a young actress from the art troupe.
Most Popular