Clues in bronze
Share - WeChat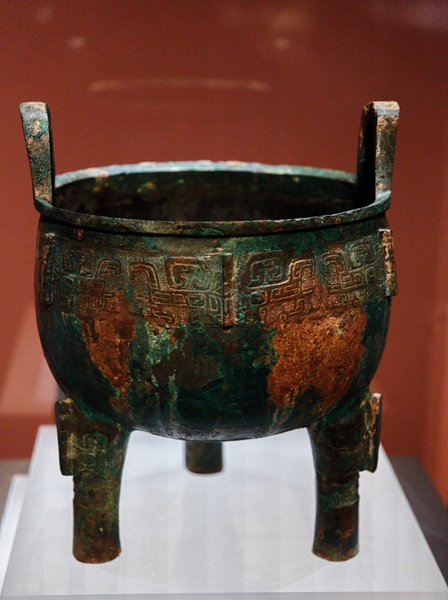 He says copper mines were of strategic importance to the Shang, a dynasty marked by the manufacturing of sophisticated, ceremonial bronzeware that symbolized state power.
"It is highly possible that a Shang emperor dispatched the Ni family to Jiuwutou to establish a domain state. The family safeguarded the production and transportation of salt and copper-two resources of rarity and strategic importance-to the dynasty's center."
He says the Ni state, which was on Shang's northwestern border, neighbored many enemy states and was vital to the dynasty's stability. The important position of Ni explains the great number of weapons and chariot apparatus buried in six of the pits at the Jiuwutou tombs.
Gao says the many sets of drinking vessels found at the site also show the social position of the Ni family.
Zhang Yuancheng, director of Shanxi Museum, says the number and types of bronze items owned by noble families varied according to rank. People in Shang drank a lot of alcohol-a habit that later contributed to the dynasty's downfall-and they manufactured many vessels. At another site, in Henan province, more than half of some 210 bronze containers for drinking were found in the tomb of Shang consort Fu Hao.