Clues in bronze
Share - WeChat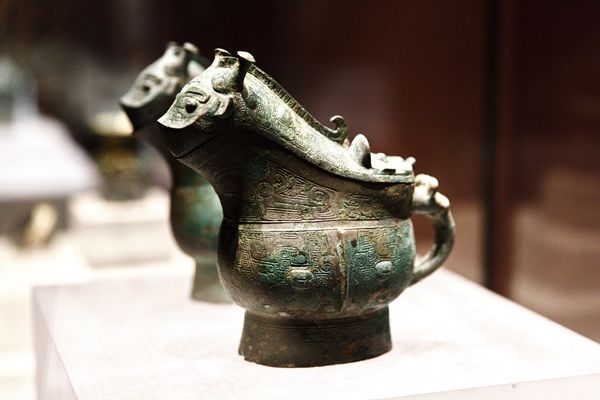 The team also found that the tombs were built with passageways, a rare architectural feature that Gao says was exclusive to the graves of the royal family and senior aristocrats during the Shang period.
Researchers identified a frequently appearing character inscribed on the bronzeware as ni. They believe it refers to the surname Ni, a family that controlled a state bordering the Shang empire. Shang bronze items bearing the same character are also seen in museum collections elsewhere.
Further studies of the natural conditions that surround the Jiuwutou tombs prove the Ni state's importance to the Shang emperors.
Gao says the site is close to salt lakes and a copper belt. Salt production at the time was not developed, but the lakes near Jiuwutou became a major, stable source of salt for the Shang, which gave the Ni state a considerable influence over the rulers.
Most Popular