5G makes hydropower station smarter, more secure
Share - WeChat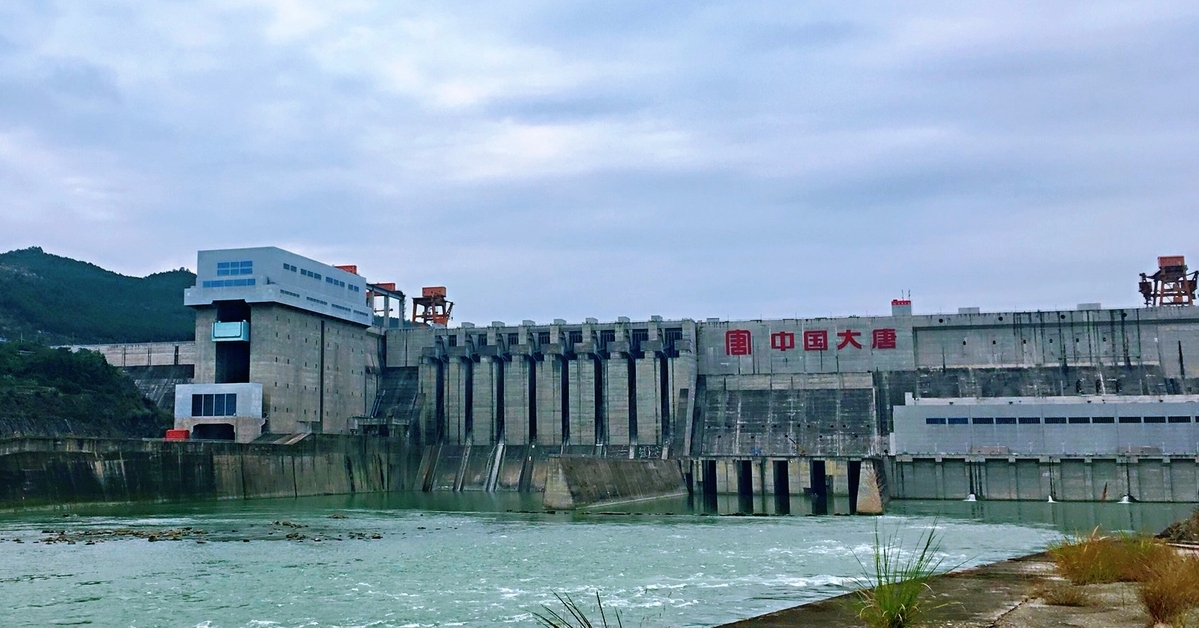 In a hydropower station in Guangyuan, Sichuan province, a 5G-enabled gigantic underwater robot was swimming in a 20-meter-depth pool. The pool is called a stilling basin, which is built as a reservoir deep enough to reduce the velocity or turbulence of water flow.
Equipped with cameras, the robot's job is to shoot pictures and videos of the walls of the stilling basin, which can be transmitted in real time via 5G networks to a control center to see whether the walls remain strong enough to stand with future floods and which parts need to be repaired.
The robot is part of a 5G-powered hydropower station project jointly done by China Mobile, China Datang Corp, one of the largest power generation enterprises and Tsinghua University. It is the first time that the superfast 5G technology was applied to hydropower stations in China and it is part of China Mobile's broader push to promote the application of 5G in more traditional sectors.
China Mobile is working hard to partner with industries such as electricity, tourism, manufacturing and healthcare to explore the biggest potential of 5G in boosting efficiency in real business cases and promoting industrial upgrades.
Wang Haoran, an expert from Tsinghua University's Sichuan Energy Internet Research Institute, said every three to five years or every time after a major flood, as happened in August, the Tingzikou hydropower station has to do an overall examination of the stilling basin.
Traditionally, workers had to dive into the water of the stilling basin or build a cofferdam for regular examination, which is very inefficient and time-consuming and could also hamper the hydropower station's daily production. "Such a process could require three to six months and cost around 5 million yuan ($748,000)," Wang said.
But with the help of the 5G-powered underwater robots, the process can be shortened to about 20 days, for there is no need to pump out the water of the stilling basin for examination. And with the advantage of the 5G network's large bandwidth, the high-definition images collected by underwater robots can be transmitted back to a control center in real time and the staff can remotely control the robots to do some basic work such as removing silt. "The cost for each overall examination can be lowered to 700,000 yuan," Wang added.
In addition to the 5G-enabled underwater robots, 5G-powered drones are also used for the examination of the hydropower station's dams. By integrating artificial intelligence, big data and other cutting-edge technologies, China Mobile has built a high-precision dam surface 5G drone inspection system, which can build 3D maps of the dam surface and achieve autonomous inspection of the dam, among other features.
Currently, human workers are needed to remote control the undersea robots and drones. But China Mobile said it is working hard with China Datang Group to realize unmanned intelligent inspection of the hydropower station in the future.