River protection efforts bear fruit
Share - WeChat Xi's thought: Ecology
"Economic development should not be achieved at the cost of the ecology. The ecological environment itself is the economy. Protecting the environment is developing productivity."
- President Xi Jinping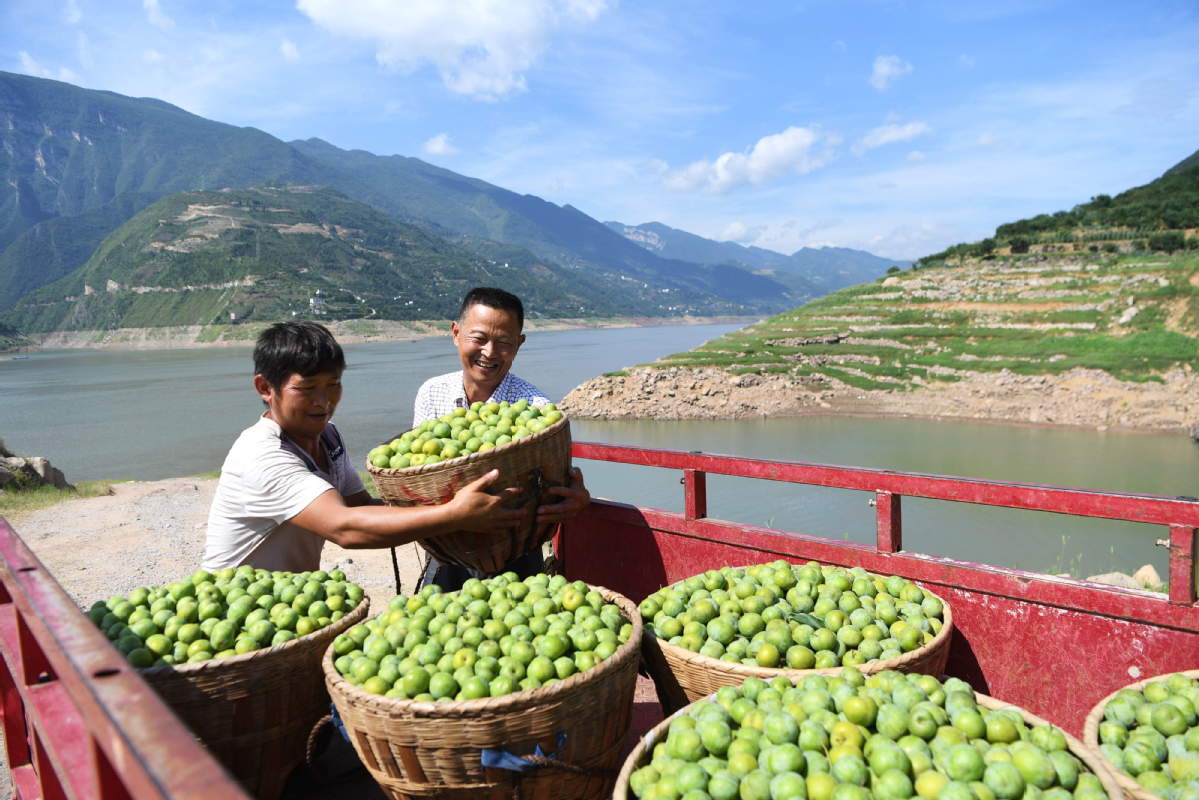 Top leadership attaches increasingly greater importance to conservation of Yangtze
Xu Dong's colleagues jokingly refer to his cellphone as a hotline because so many people call the researcher at the Institute of Hydrobiology in Wuhan, Hubei province.
Now more often based at the provincial capital's ecology and environment bureau, Xu is part of a team of experts from his institute and seven others that is just one of 58 deployed by the Ministry of Ecology and Environment to major cities in the Yangtze River Economic Belt with the aim of fixing up the river's ecosystem.
As an intermediary facilitating communication between the team and the bureau, he has been busy answering phone calls from both sides.
Xu returns to the institute, an affiliate of the Chinese Academy of Sciences, when the bureau needs its advice on how to address water pollution in Wuhan, which is located in the midstream of the Yangtze River and known for its numerous ponds and lakes.
With China's central leadership attaching increasingly greater importance to conservation of the Yangtze, Asia's longest river, Xu's role is a microcosm of a campaign launched in late 2018 that aims to turn environmental officials and scientists into comrades in arms to remediate the basin's aquatic ecosystem, which was damaged by many years of human activity, including damming, water pollution, overfishing, sand excavation and quarrying.
Some species endemic to the river, such as the baiji dolphin, also known as the Yangtze River dolphin, have not been sighted for years and others are critically endangered. According to the Ministry of Agriculture and Rural Affairs, the annual catch from the Yangtze fell from 427,000 metric tons in 1954 to less than 100,000 tons in recent years.
President Xi Jinping chaired two symposiums about the Yangtze River Economic Belt, in January 2016 and April 2018. At both conferences, he demanded concerted efforts to protect the Yangtze and avoid excessive development.
"We must proceed from the long-term interests of the Chinese nation to put restoring the ecological environment of the Yangtze River at a dominant position, making all-out efforts to protect it, and forbidding large-scale development of the river," he said when presiding over the latest symposium, which was held in Wuhan.
The program Xu and other experts are involved in features both frontline and follow-up research, and the 58 teams in the major cities in the basin had tapped more than 5,000 experts from some 300 institutes by the end of last year, according to the National Joint Research Center for Yangtze River Conservation, established by the Ministry of Ecology and Environment in April 2018.