Mountain village gets taste of good life
Share - WeChat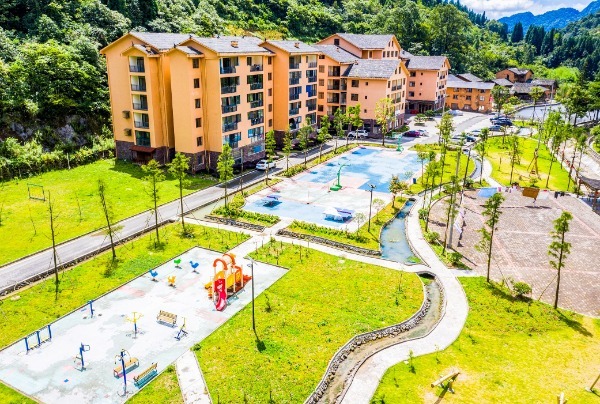 Two years ago, an aerial photo of a breathtaking colorful autumn forest went viral online, drawing thousands of visitors to the mountain village of Miaoba, deep in Jinfo Mountain in Nanchuan district, Southwest China's Chongqing.
This small village of about 400 people which had long suffered from poverty is now a popular travel destination for city dwellers, thanks to its fresh air, mild climate and stunning scenery.
As a UNESCO World Natural Heritage site, the Jinfo Mountain scenic area boasts primitive karst geological features, rare stones, mysterious caves, adventurous cliffs and historic temples.
But in the past, the villagers could not benefit from the stunning beauty of the green mountains due to limited arable land and poor transportation infrastructure.
Because of the topography, the ground is rocky, and the meager soil can hold little water. The villagers mainly relied on corn, potato and sweet potato for living.
In recent years, this isolated village has stuck to the path of green and sustainable development and transformed its lush mountains into mounds of gold and silver by developing three industries: Chinese herbal medicine huanglian, or coptis chinensis, honeybee farming and tourism.
The villagers' average net income per capita has risen from 4,600 yuan ($682) in 2014 to 28,000 yuan in 2019.
Cheng Kunxiang, 57, now the Party chief of Miaoba, has been spearheading the way to help his fellow people out of poverty in the past decades.
In 1978, he became a village film projectionist after he finished junior high school. At that time, he was among a few people in the village who had received proper education. He could earn 15 yuan for projecting one film in the village, which was a decent salary back then.
Most Popular