Dedicated spirit keeps traditional opera alive
Share - WeChat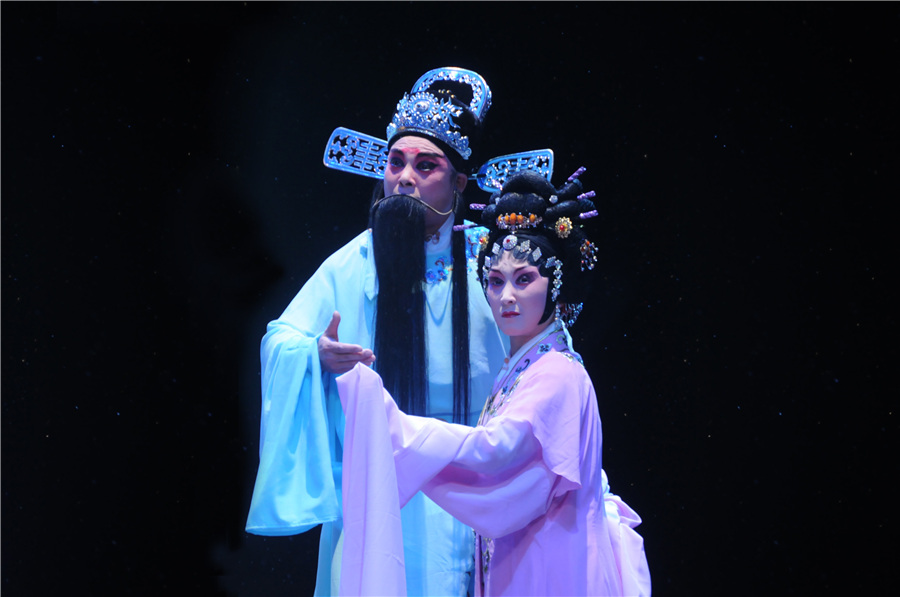 An intangible cultural heritage, the Meilin genre retains its core essence despite challenges.
Li Xiuzhen is dedicated to his art. Just as well, as he has to act as the producer, director, arranger of music and, occasionally, an actor himself, in order to stage a performance of Meilin Opera, the genre indigenous to Taining county, Fujian province.
At the age of 74, he is energetic and still harbors an undying passion for the art form he has been dedicated to since he was 14.
"I have to take up multiple roles because nobody else can do it. I am worried that if I don't spread the opera properly, then no one else will," he said with a hoarse voice.
He explained that he almost lost his voice after working on rehearsals deep into the night with his team, a group of amateur performers who are devoted to staging the Meilin Opera in the county.
Meilin Opera, a form of opera with a history dating back more than 200 years, was listed as one of China's National Intangible Cultural Heritages in 2006, and Li was named as one of the certified inheritors for the art form.