Dedicated spirit keeps traditional opera alive
Share - WeChat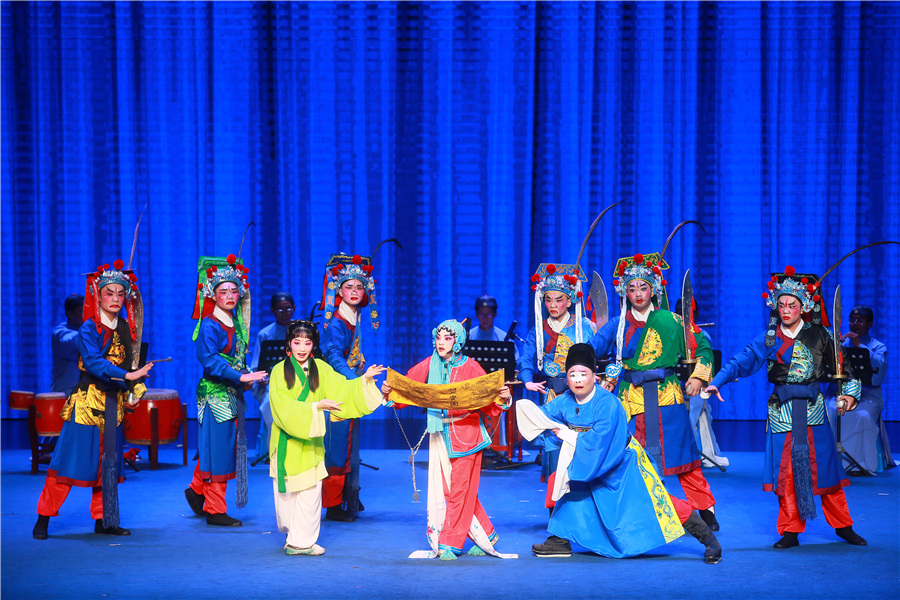 The opera, like the Peking Opera, can find its stylistic origins in the Hui Opera, which originated in the southern part of Anhui province.
However, the advancing age of senior artists like Li and the dwindling number of tourists to Taining due to the COVID-19 pandemic was a setback to the county that relies heavily on income from tourism and compounded the struggle of the indigenous opera performers.
Mao Qingbiao, head of the professional Meilin Opera troupe in Taining-the only professional troupe of its kind in China-said the number of professional performers in the troupe has dropped to 21 from over 50 in previous years.
The troupe mainly relied on its income from funding, government subsidies and the box office.
The troupe's theater, which can house an audience in excess of 100, is located in a tourist attraction in Taining.