Symphony dedicated to 2020 premieres in Beijing
Share - WeChat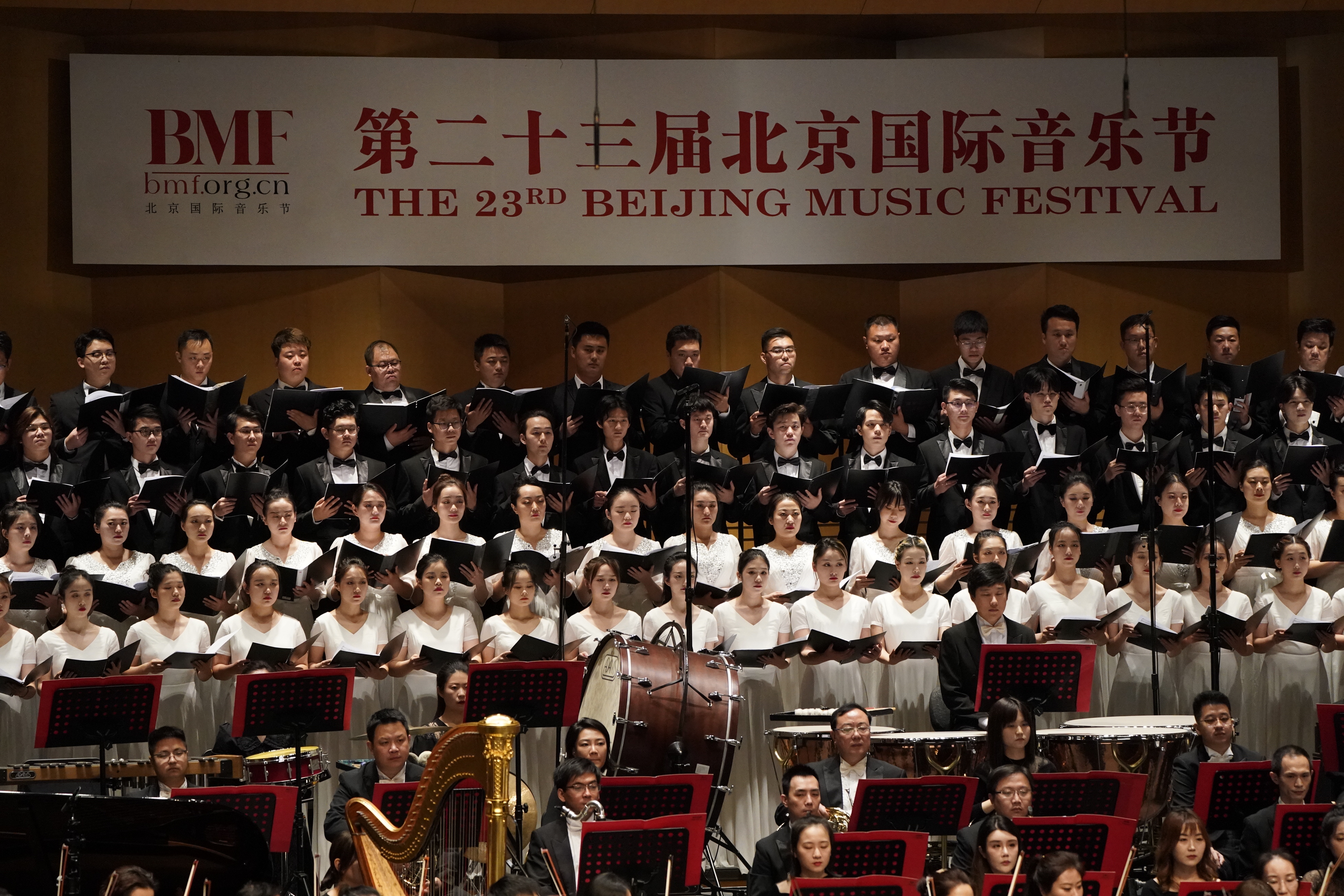 When composer Zou Ye was approached by conductor Yu Long earlier this year to compose a piece on the impact of the COVID-19 outbreak, Zou was excited but had nowhere to start.
Zou, 64, who lives in Beijing, is a Wuhan native. His hometown, capital of Hubei province, was the hardest-hit city in China during the outbreak and that made him anxious and depressed.
"Music seemed to be a good way to express my feelings for my hometown. But the feelings were very complicated and it took me some time to clear my head," he recalls.
The composer worked on the piece from February to September. Titled Dedicated to 2020, the symphony, featuring soprano Zhang Liping, baritone He Leiming-both Wuhan natives-and members of the Wuhan conservatory chorus, premiered during the opening concert of the Beijing Music Festival at Poly Theater in the capital on Saturday.
The Wuhan Philharmonic Orchestra, Beijing Symphony Orchestra and the China Philharmonic Orchestra presented the world premiere of the piece under the baton of Zou.
"The piece is a milestone, which marks the year 2020. It feels like music has entered a new realm, with a new bond between artists and audiences. We would like to dedicate the new piece to people whose lives have been affected by the coronavirus pandemic," says Yu, who founded the Beijing Music Festival in 1998 and is the festival's chairman.
"The coronavirus may have silenced our symphony halls, but musicians are like soldiers, trying to encourage and inspire people with music."
Zou invited two other Wuhan natives to write the piece-composer Fang Shi, a classmate at the Wuhan Conservatory of Music from 1978 to 1982, and lyricist Tang Yuesheng.
"The piece has been developed from the view of Wuhan, a city which was hit hard earlier this year by the viral outbreak, to the whole world, which is still fighting the pandemic. The music grew naturally during the past seven months and has become what it is now," Zou says.
Most Popular