What's on
Share - WeChat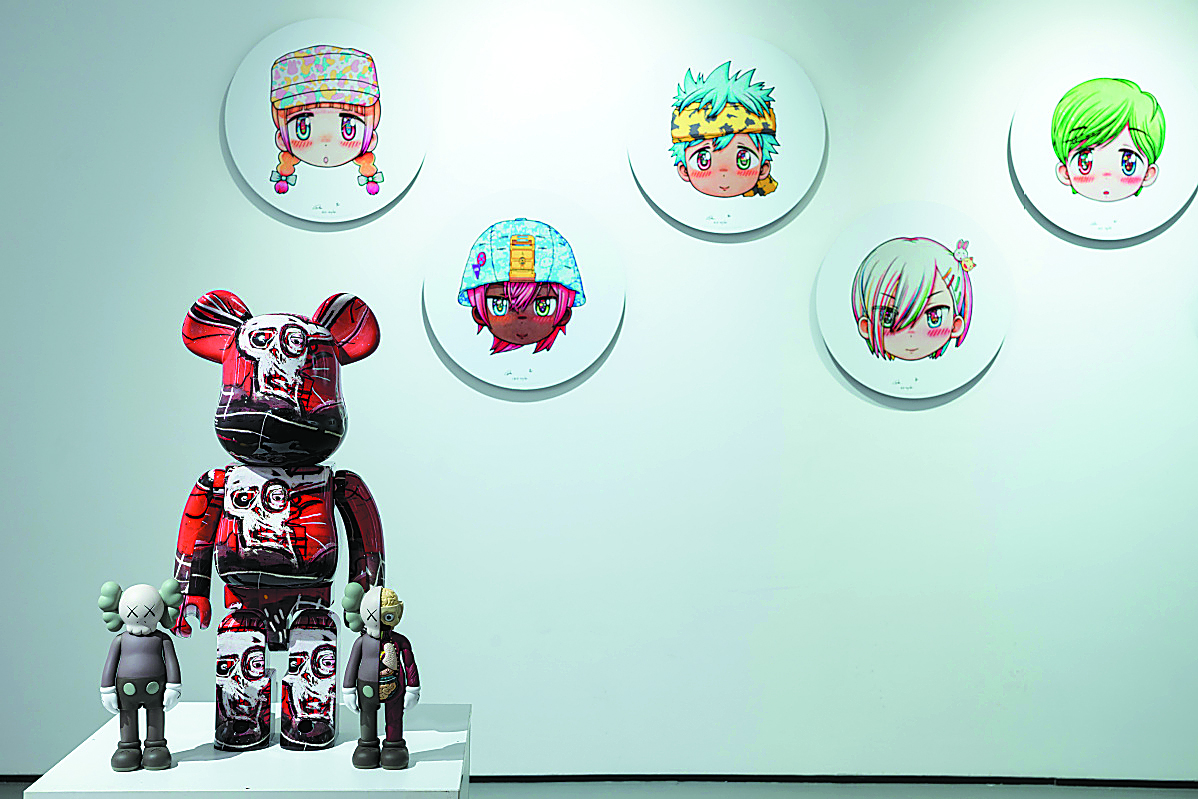 An artistic happening
Something Happened, an exhibition running in Xiamen, Fujian province, shows the diversity of contemporary art by displaying over 60 works by 47 artists from around the world. The exhibition also teams up Chinese artists who have achieved prominence on the international stage, such as Xu Zhen and Lu Pingyuan. Their paintings, sculptures and images show how artists in China view themselves and their relationship with the world. The exhibition also focuses on the languages of creation of Japanese artists, who have carved out a distinguished niche, including works from Nara Yoshitomo and Takashi Murakami that reflect Japan's distinctive youth culture.
11 am-7 pm, Monday to Thursday; 11 am-8 pm, Friday to Sunday. Through Nov 8. Powerlong Art Center, 1 Jinshan Road, Siming district, Xiamen, Fujian province.0591-553-7833.
A hot ticket
Fire and Fantasy, a concert performed by the China NCPA Orchestra under the baton of conductor Chen Lin, will be held featuring German composer Richard Wagner's symphonic poem for chamber orchestra, Siegfried Idyll, and Russian composer Igor Stravinsky's The Firebird: Suite (1919 version). Classical guitarist Yang Xuefei will take part in the concert by performing Spanish composer Joaquin Rodrigo's Concierto de Aranjuez.
7:30 pm, Oct 16 and 17. National Center for the Performing Arts, No 2 West Chang'an Avenue, Xicheng district, Beijing. 010-6655-0000.
Key, note presentation
Two young Chinese pianists, Li Jinhong and Shen Zeyu, will perform repertories including Johann Sebastian Bach's Chromatic Fantasia & Fugue in D minor, Chopin's Andante spianato et grande polonaise brilliante and Franz Liszt's Sonata in B minor. Born in Shenyang, Liaoning province, Li was enrolled to study at the Juilliard School in New York in 2018 and now he is pursuing his PhD at Eastman School of Music in the United States with a full scholarship. Shen, 20, who was born in Beijing, is currently studying at the Juilliard School in New York.
7:30 pm, Oct 18. Forbidden City Concert Hall, Zhongshan Park, west of Tian'anmen Square, Xicheng district, Beijing. 010-6559-8285.