Lucid waters, lush mountains bringing riches to villagers
Share - WeChat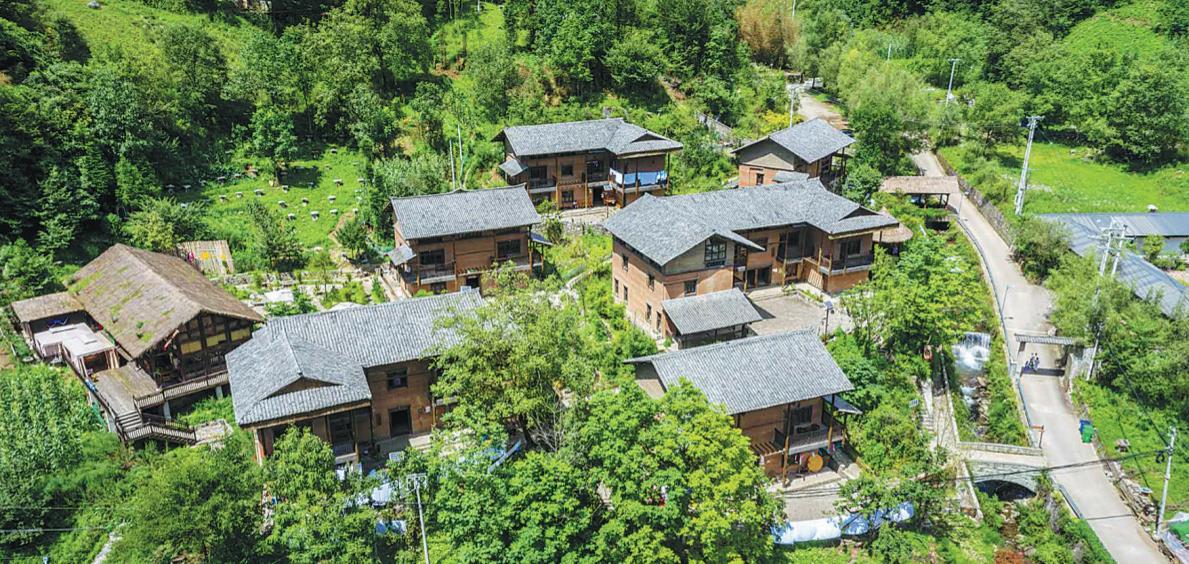 Rural county once blighted by poverty is transformed into ecological paradise, Tan Yingzi reports in Chongqing.
As a hidden gem in the Daba Mountains, Chengkou county in northernmost Chongqing is the least known place in the municipality. It is the only county in Chongqing which cannot be reached by expressway so far.
Bordering the provinces of Shaanxi and Sichuan to the north and west respectively, the county is a major corridor connecting the Qinling and Daba mountains with a history dating back to the Qin Dynasty (221-206 BC).
The geographic barriers led to poverty for Chengkou people in the past, but they also helped to preserve natural beauty and a traditional way of life.
In recent years, this isolated county has stuck to the path of green and sustainable development and transformed its lush mountains into mounds of gold and silver by developing tourism-related industries.
The Daba Mountains is a range in central China positioned between the Yellow and Yangtze rivers.
Environmental preservation is the priority of Chengkou as some 35 percent of the county sits in the Dabashan National Nature Reserve and about 63 percent of its land is within the ecological protection red line.
With about 70 percent forest coverage, nearly 90 percent of the county is in the mountains. Altogether, it boasts more than 4,900 kinds of animals and plants.
In 2013, Chinese Meteorological Society named Chengkou as "an ecoclimate pearl of China", thanks to its sound ecosystem, unique natural environment as well as diversified ecological and meteorological landscape.
But it was also a national-level poverty-stricken county with 15.6 percent of its people living below the poverty line at the end of 2014.
"Lucid waters and lush mountains are invaluable assets." This line put forward by Chinese President Xi Jinping in 2005 when he was the Party chief of Zhejiang province has evolved into a guideline for the country's quest for a greener future through sustainable development.
Guided by this concept, Chengkou finally found its way out of poverty.
"Considering the environmental protection and local conditions, we decided to make tourism one of our pillar industries," said Kan Jilin, Party chief of the county.
While maintaining a model ecological environment, the county achieved economic development. The poverty rate dropped to 0.42 percent in February, marking an exit from the national-level poverty stricken counties list.